As you start planning your summer road trip, don't just think about the end destination.
There is so much to see along the way! We're sharing this week on KSL Studio 5 a few fun, half-way points to check out, visit, and explore…no matter where you are going!
We always say a good road trip is all about the journey! And whether you are driving to St. George, Lake Powell, or Jackson Hole, we've got suggestions for the best things to check out half-way there!
Half-way (or there abouts) Points Worth Checking Out
It's hard to really pin-point half-way because everyone is coming from different areas of the state…but these are general stops on the route to popular destinations.
Let's start with St. George.
Road trips can include learning and discovery especially when traveling with children. Stopping at historic sites is a great way to bring history to life.
Stop in Fillmore to see the historic Utah Territorial Statehouse Park and Museum. Learn how Fillmore was the capitol of Utah's territory before it became a state.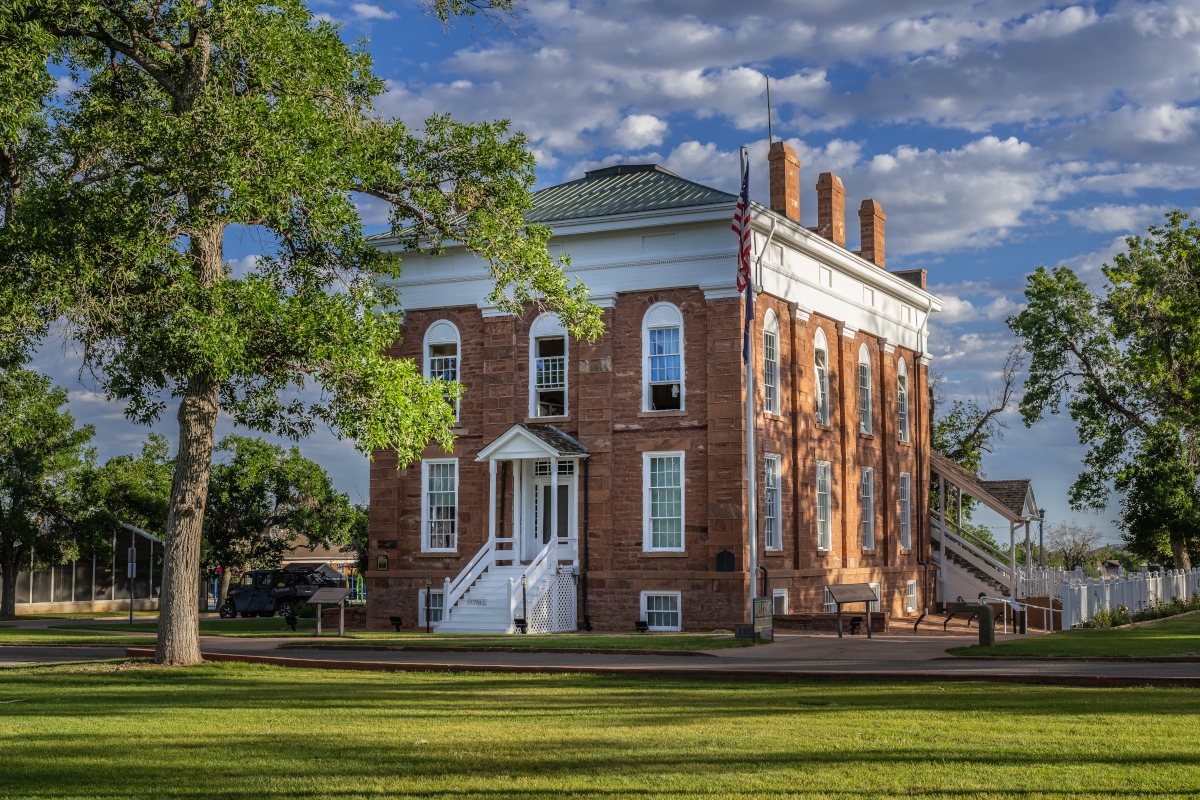 Zion National Park
Treat stops and eating at independent local restaurants are a big part of our road trip journeys. Although we like to keep things on the healthy side a yummy treat can keep a smile on restless travelers, and ours!
Stop at The Creamery in Beaver UT for an ice cream and squeaky cheese. This is a familiar and popular stop for I-15 travelers of all ages.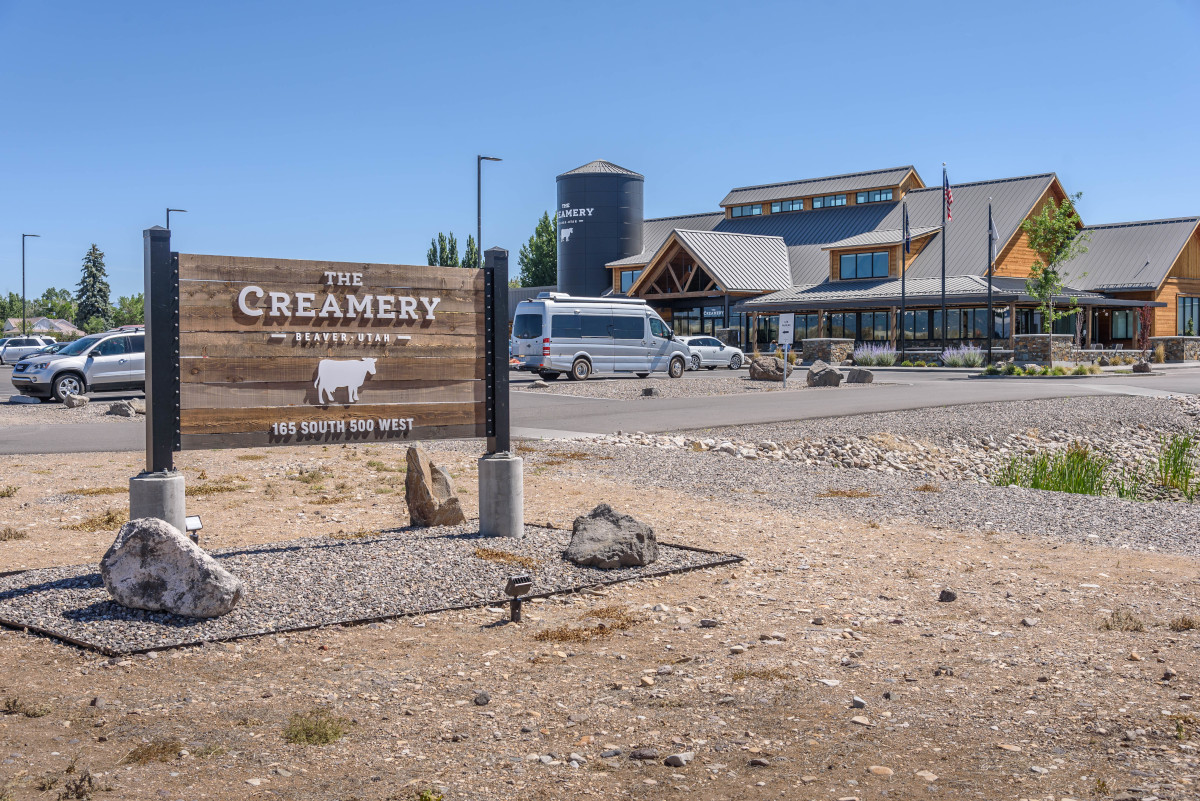 North Lake Powell
Utah is home to five national parks that attract visitors from all parts of the world. But not as well-known are the state's 46 state parks and recreation areas? Utah has some of the most scenic and adventurous parks in the country.
One of our favorite parks is Goblin Valley State Park located 20 miles north of Hanksville. Only 12 miles off SR-24, this is a convenient stop when visiting North Lake Powell and Bullfrog Utah.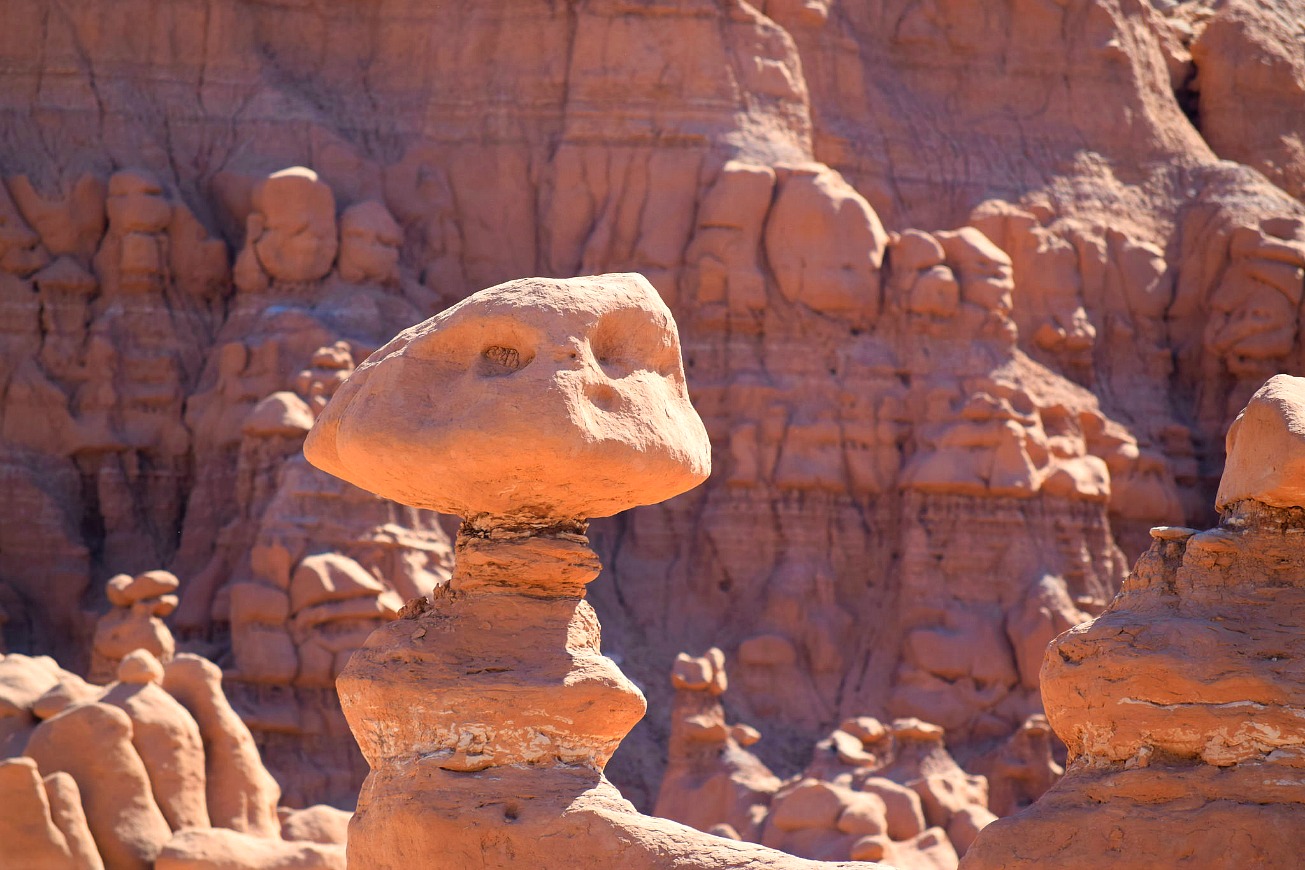 Moab
Utah has one of the highest concentrations of ancient native American petroglyphs and pictographs in north America. Not far off the route to Moab is a region rich in ancient American history where miles of rock art can be easily visited called Nine Mile Canyon in Carbon County.
Dubbed the World's Longest Outdoor Art Gallery, Nine Mile Canyon is accessible from SR-6 in Wellington Utah that can easily be included in a trip to Moab. *Please be respectful of these historic sites.  Do not touch them as the oils on your hands can be damaging.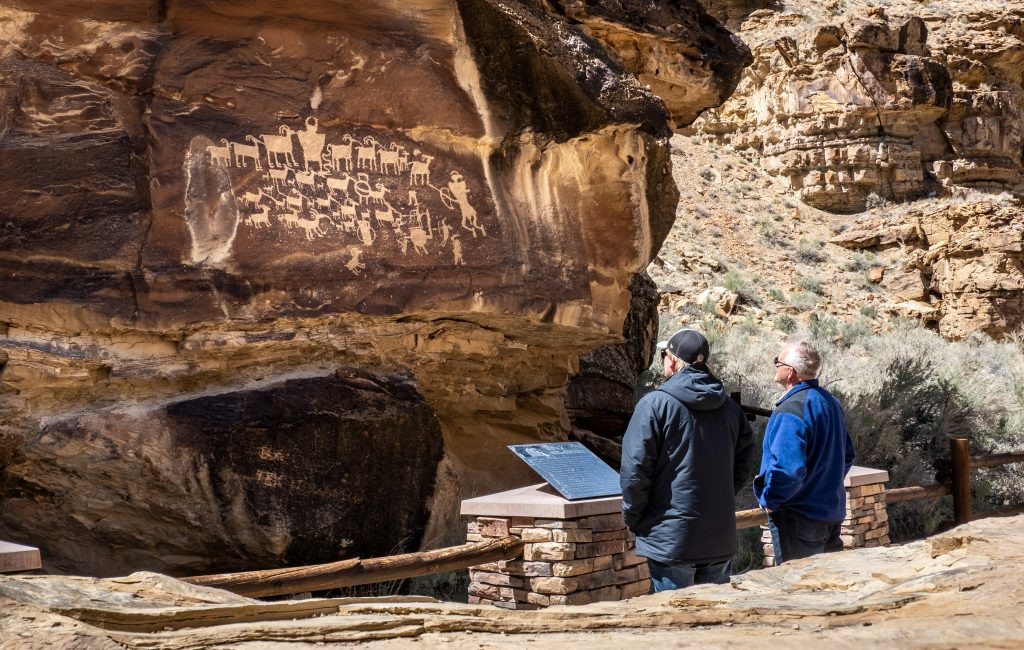 Sun Valley
The Niagara of the West! Shoshone Falls on the Snake River is located five miles northeast of Twin Falls Idaho and 75 miles south of Sun Valley. The falls are 212 feet taller than Niagara Falls and 1,000 feet across.
This is a must see if traveling to Sun Valley. Just a short drive from Interstate-80, the falls should currently be flowing high making this one of the most scenic and spectacular stops on your drive.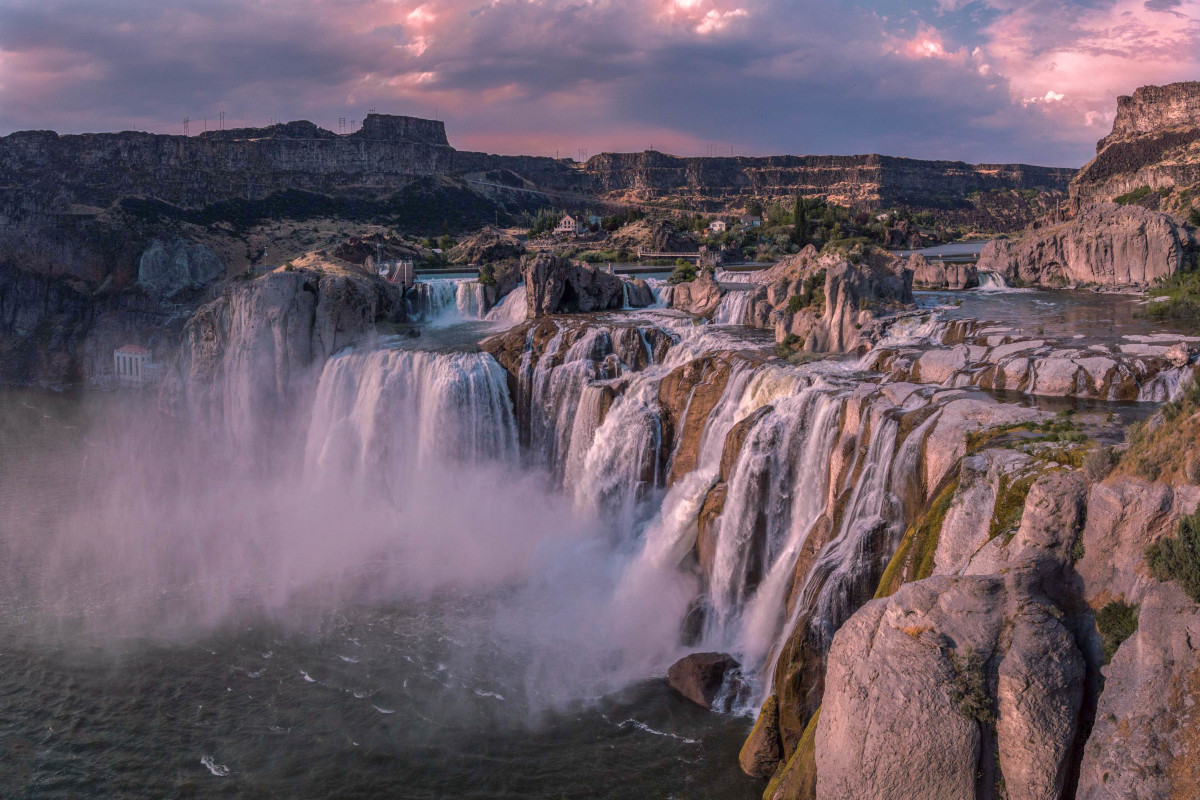 West Yellowstone
If wildlife is on your list of things to see when visiting Yellowstone, as I'm sure it is, then Yellowstone Bear World between Rigby and Rexburg Idaho should be on your list. You're guaranteed to see bears, elk, bison and other wild animals from the comfort of your car or tour bus.
Jackson Hole
Paris Idaho is on our favorite route to Jackson Hole from Salt Lake, which includes stops at Bear Lake, considered the Caribbean of the Rockies for its turquoise-blue color, a mandatory raspberry shake stop at LaBeau's in Garden City Utah, and a scenic drive through Logan Canyon.
After enjoying your Raspberry Shake visit the historic tabernacle in Paris Idaho, we recommend taking the guided tour. Located 20 miles north of Garden City on Highway 89.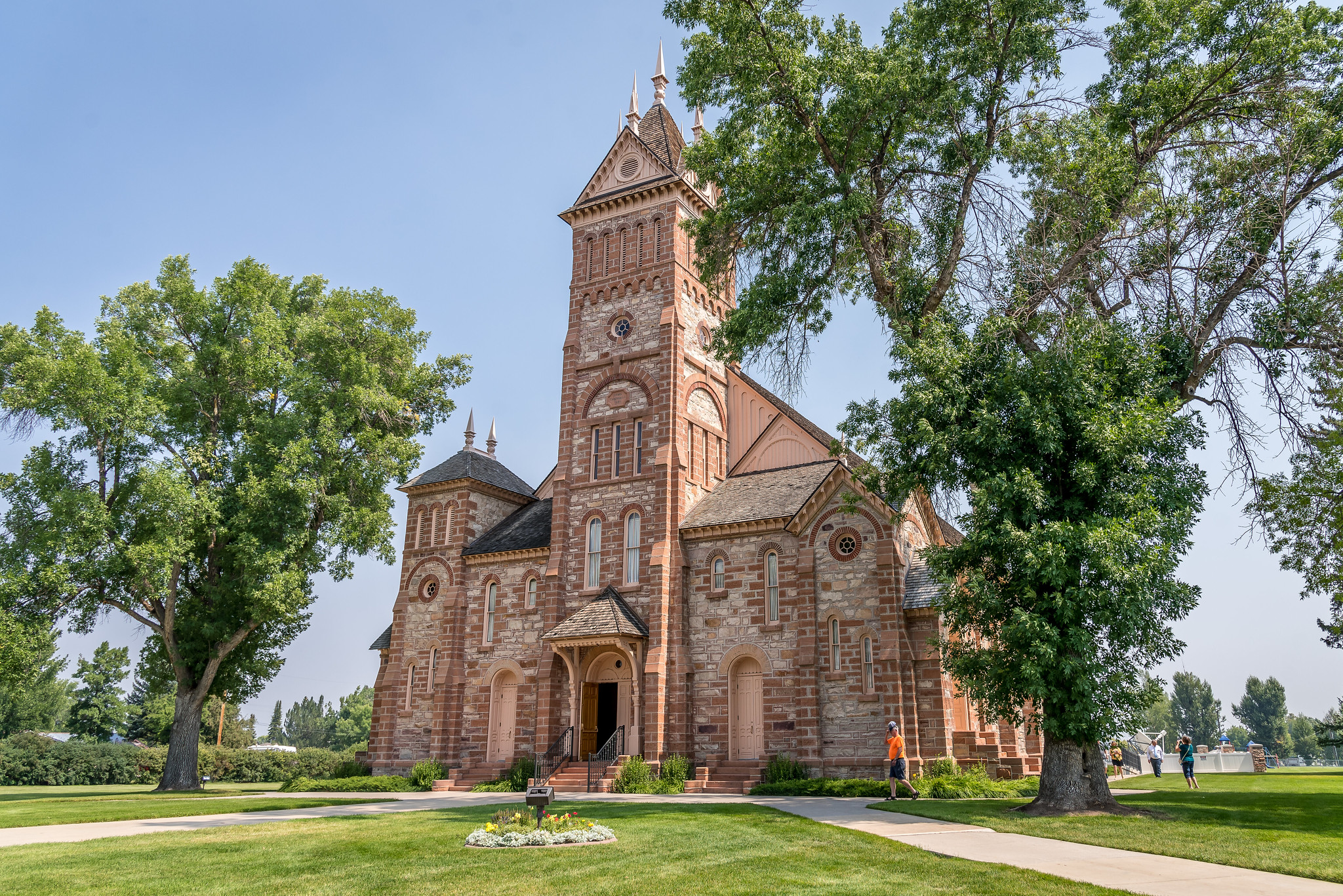 Flaming Gorge (southern route)
We had our first experience this past summer with our next recommendation, and it didn't disappoint.
Stop at Marion's Variety (diner/gift shop) in Roosevelt for a burger, fries, and milkshake. Since 1933 this old-time diner and gift shop has been delighting locals and visitors alike with a full menu of burgers, fries, shakes and more.