The Grand Circle
Las Vegas, St. George, Zion, Grand Canyon, Marble Canyon, Antelope Canyon, Horseshoe Bend, Lake Powell, Navajo Nation, Monument Valley, Mexican Hat, Goosenecks State Park, Moki Dugway, Four Corners, Mesa Verde National Park, Durango, Silverton, Ouray, Moab, Arches National Park, Canyonlands National Park, Dead Horse State Park, Goblin Valley State Park, Capitol Reef National Park, Highway 12, Grand Staircase Escalante National Monument, Bryce Canyon, Red Canyon, Cedar Breaks National Monument and more!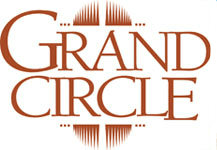 The Grand Circle Association describes this region as "A beautiful, vast region located in the Southwestern United States. Encompassing portions of five states – Arizona, New Mexico, Colorado, Utah and Nevada – the Grand Circle contains America's largest concentration of national parks and monuments, woven together by extraordinary designated scenic byways. Some of America's most diverse scenery can be found within the Grand Circle – the Grand Canyon, Zion National Park, Bryce Canyon, Lake Powell and Arches National Park, just to name a few. Bold splashes of color, fascinating geologic shapes and the mysterious remnants of cultures await you at every turn."
This is America's highest concentration of scenic beauty and adventure! National Parks, National Monuments, State Parks, National Recreation Areas, Tribal Parks, Scenic Routes, Historic Sites, and so much more!
Come join us as we explore America's Grand Circle!
Grand Circle Tour Description
Our most popular tour since 1998,  the tour provides an excellent opportunity to experience up close and personal seven National Parks (Zion, Bryce, Capital Reef, Arches, Canyonlands, Mesa Verde, and the Grand Canyon), plus Monument Valley and Antelope Canyon. The tour involves driving through 1,900 miles of beautiful mountains, deserts, and mountain valleys, and includes two of America's most scenic highways.
This nine-night, nine-day tour includes 9 breakfasts, 2 lunches, and 2 dinners. The tour is loaded with activities that complement the beautiful national parks we visit. Key activities include Four-hour Narrow-Gauge Railroad ride from Durango to Silverton, Colorado;  Navajo-led Monument Valley back-country tour; Navajo-led Antelope Canyon tour; and a float trip down a 10-mile section of the Colorado River.  Our tour includes many more activities than most tours visiting Southern Utah.
Lodging in 3-star hotels.
Our groups are small with eight to ten passengers. When there are more than 10 guests,  we take a second guide and vehicle.  We use comfortable modified raised roof vans designed to fit 15 passengers, plus luggage.  Unlike other companies, we do not fill the vans to capacity as we want you to have a comfortable, uncrowded traveling experience.
We begin and end the tour in Las Vegas and visit the states of Utah, Nevada, Arizona, New Mexico, and Colorado. We pass through three Native American reservations as well. Our guides are the best in the area. They usually are natives of Southern Utah and have a lifetime of stories and insights to draw upon.  There is no substitute for experience. They provide a comprehensive overview of the history, geology, plant life, and culture of the West.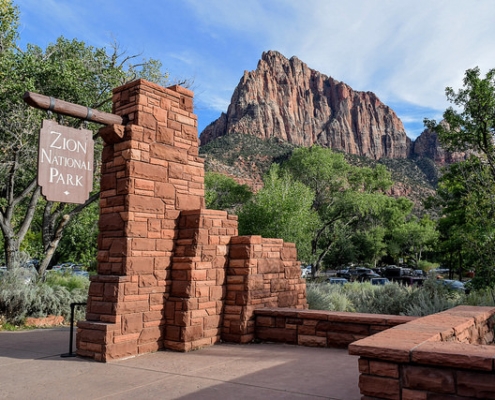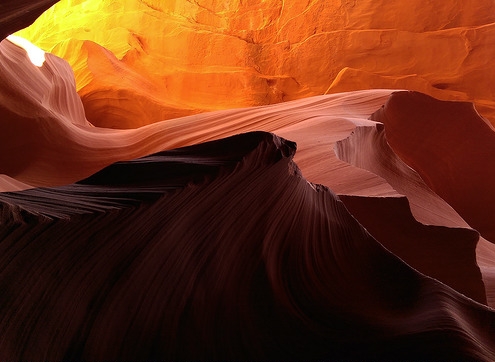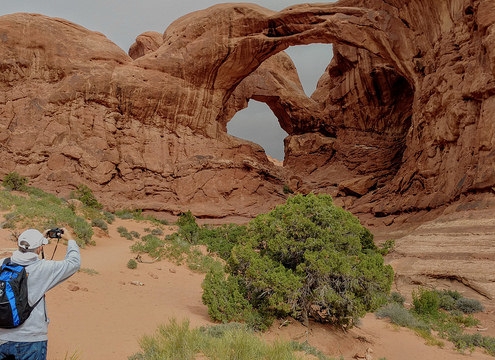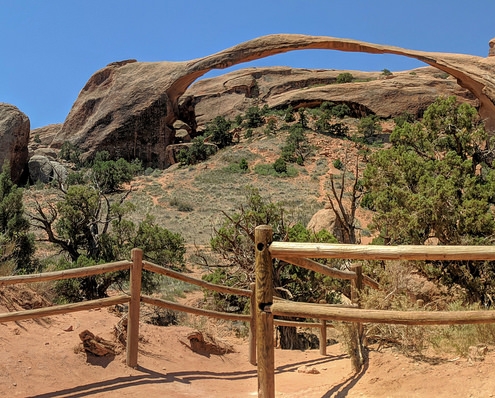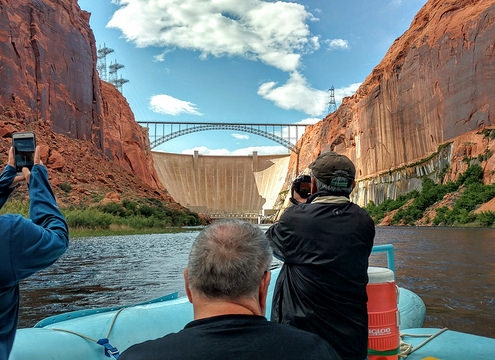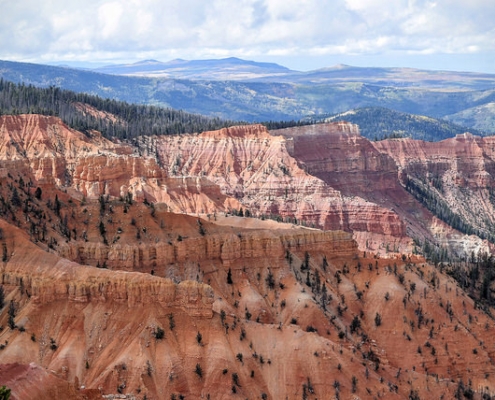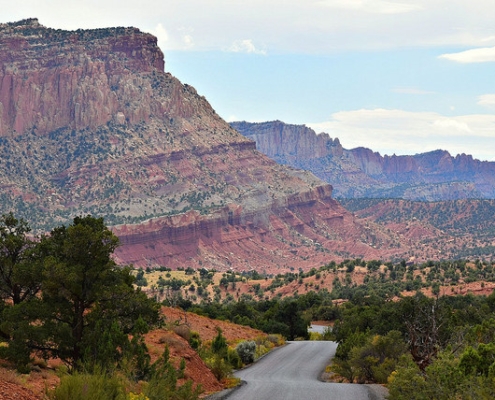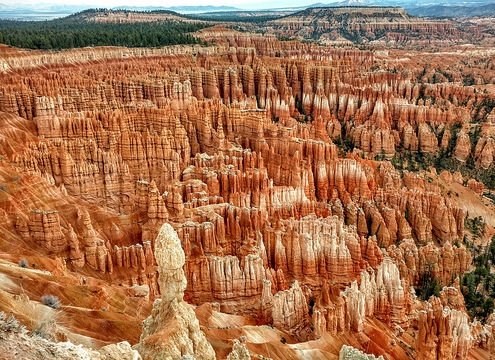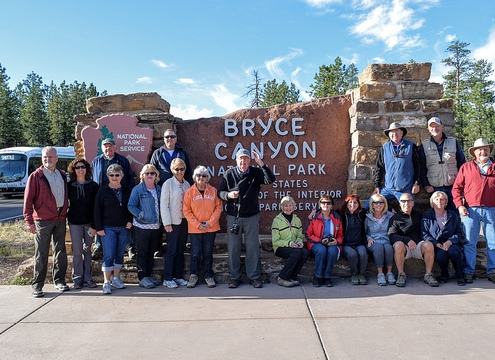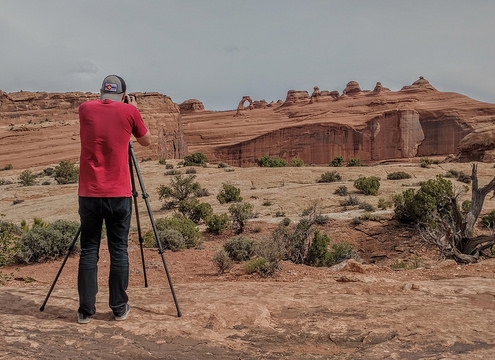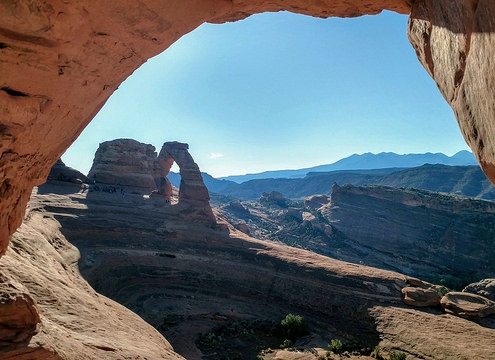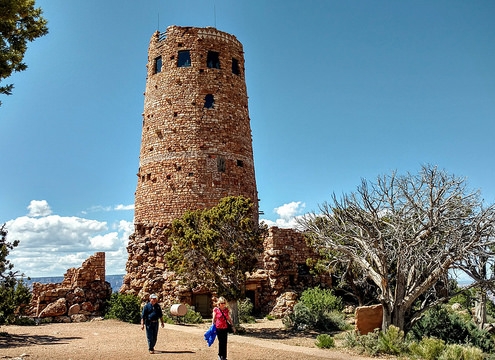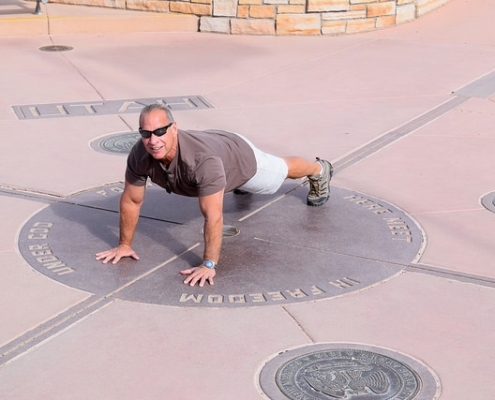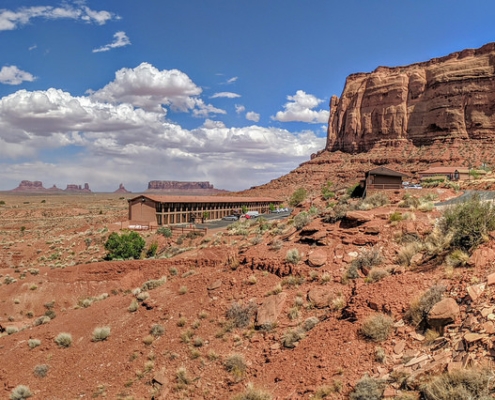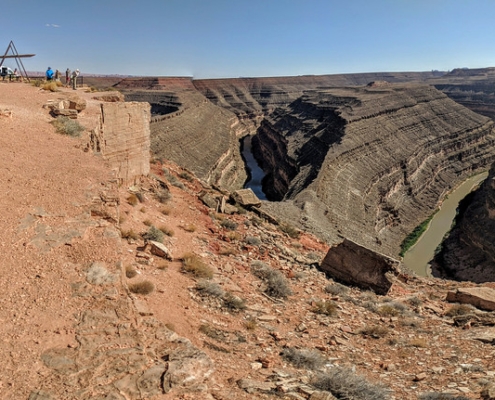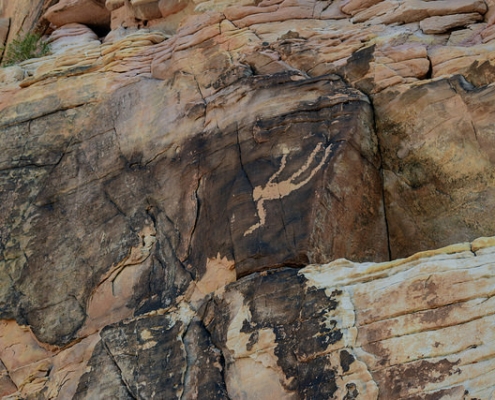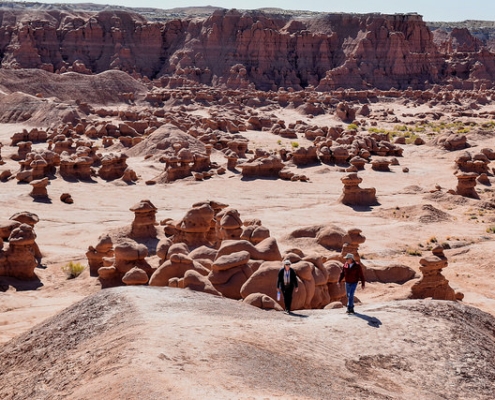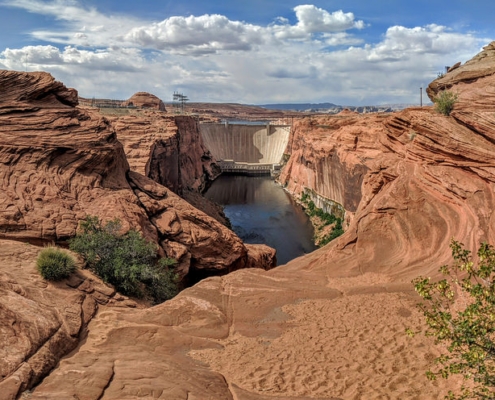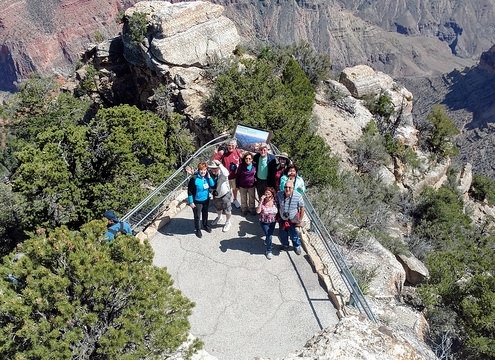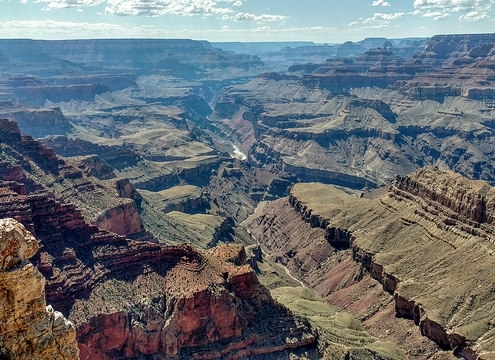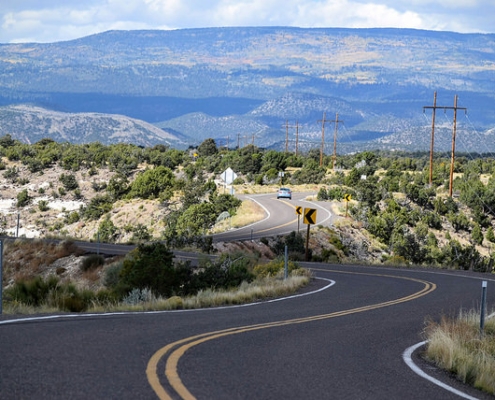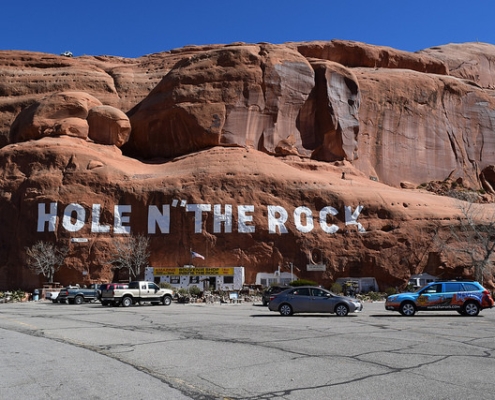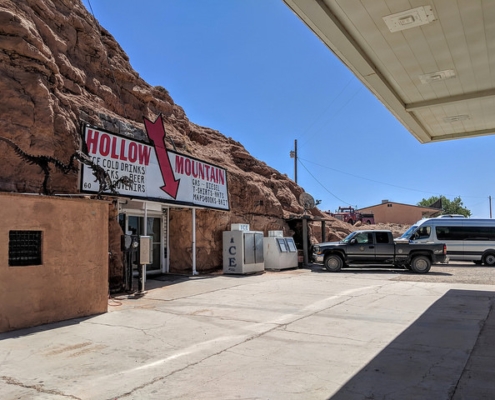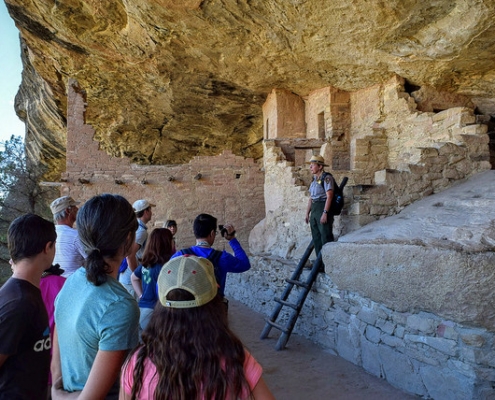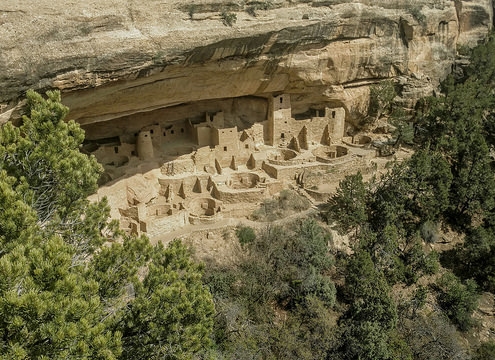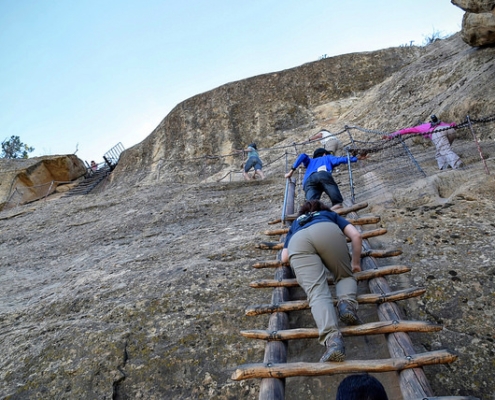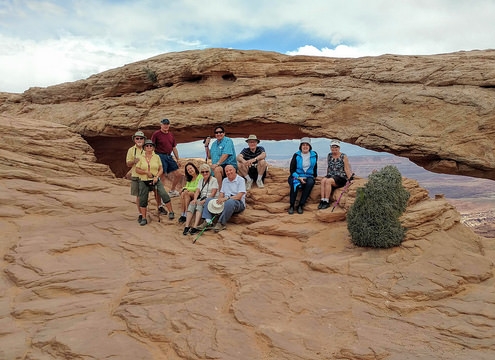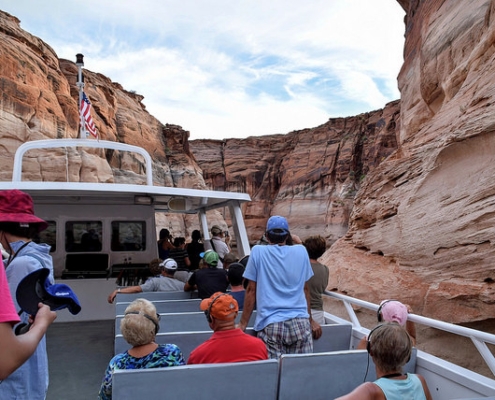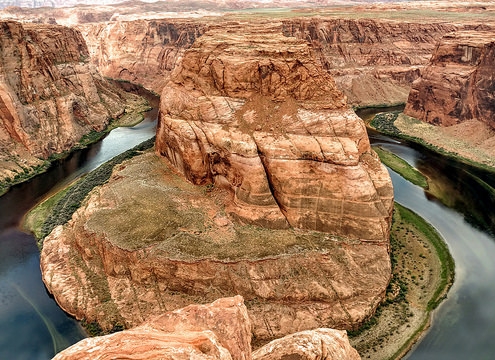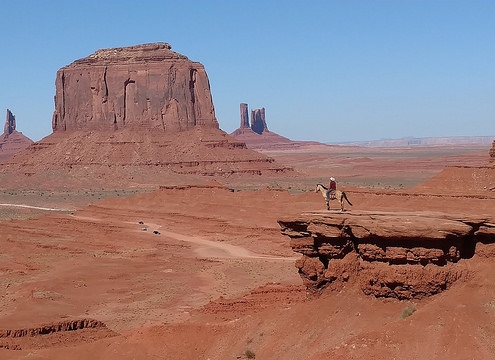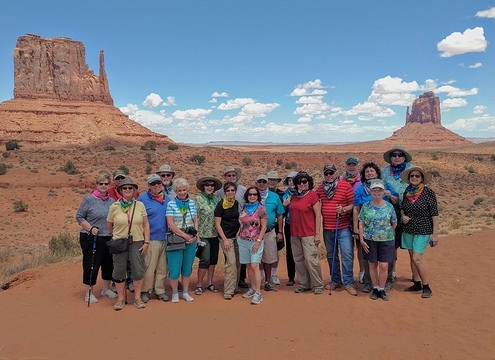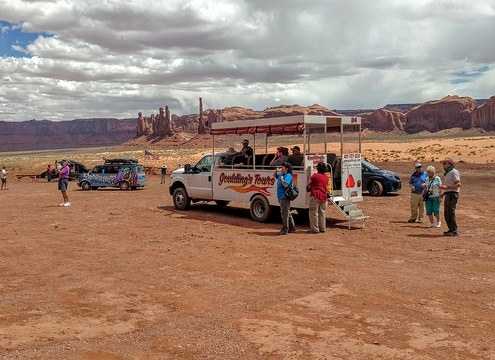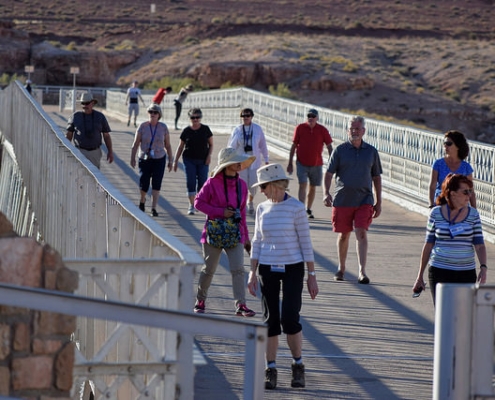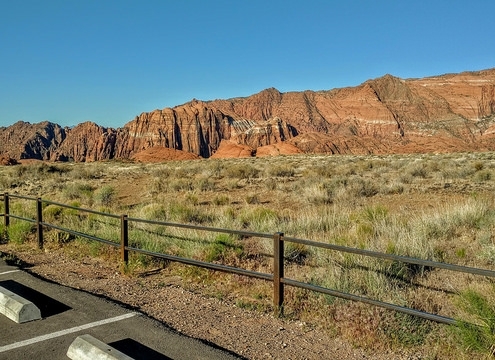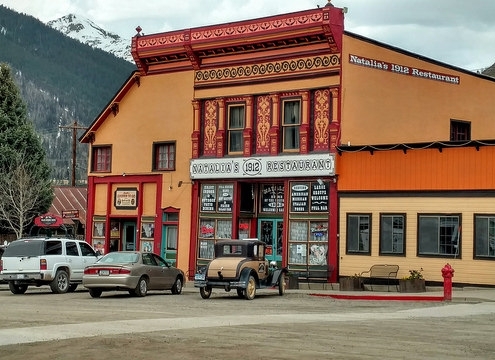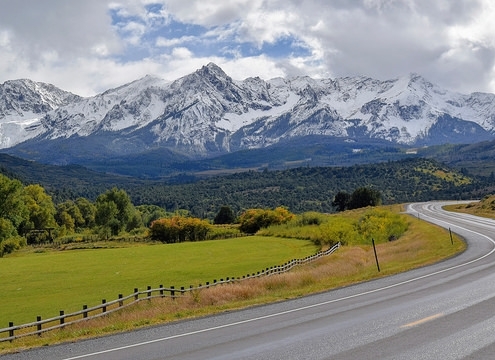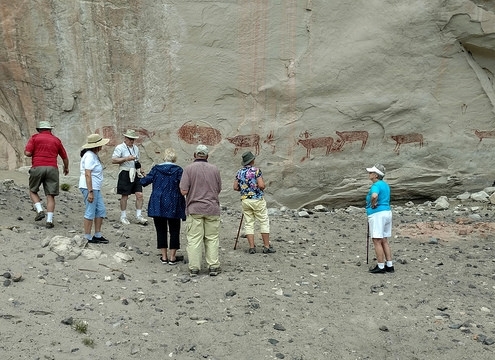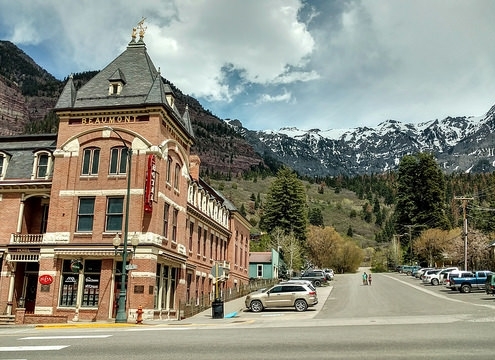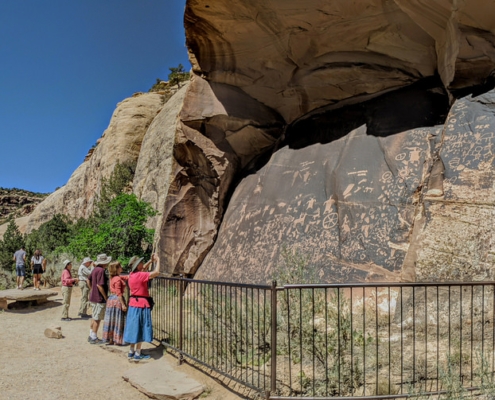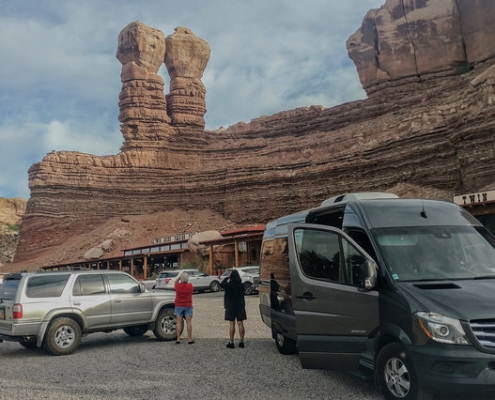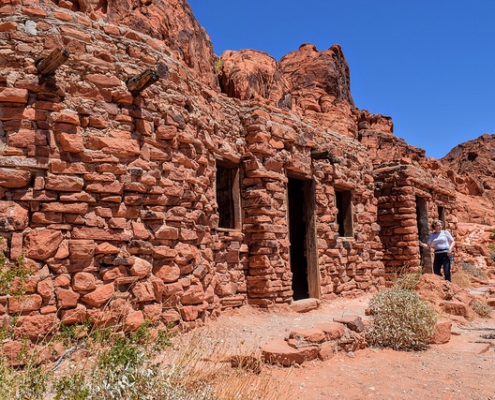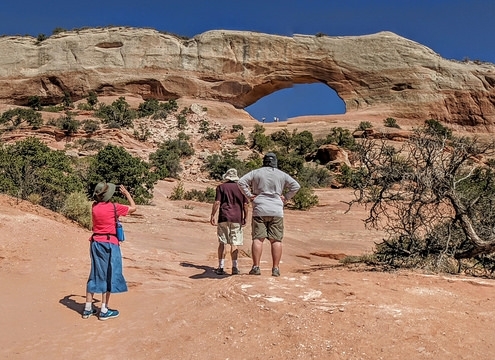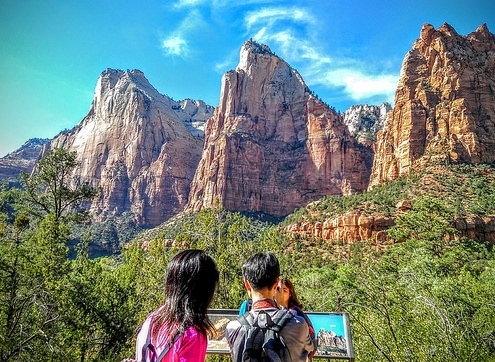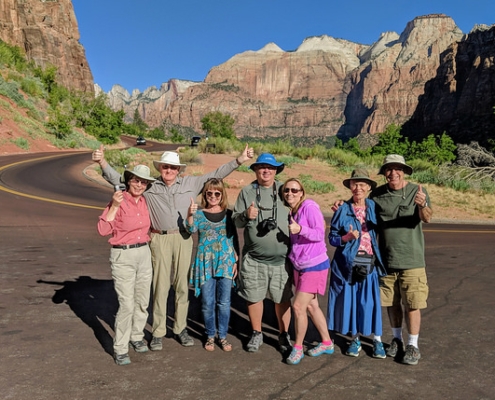 | | Title | Category | Address | Description |
| --- | --- | --- | --- | --- |
| | Mesa Arch | | Mesa Arch | |
| | Bears Ears | | Bears Ears, Utah, USA | |
| | Wilson Arch | | Wilson Arch | |
| | Newspaper Rock | | Newspaper Rock | |
| | Navajo National Monument | | Navajo National Monument | |
| | The Wave | | The Wave Trail, Kanab, UT, USA | |
| | Forrest Gump Point | | US-163 Scenic Mexican Hat, UT 84531 | |
| | Valley of Fire State Park | | Valley of Fire, Nevada, USA | |
| | Gold Butte National Monument | | Gold Butte National Monument, NV | |
| | Virgin River Gorge | | Veterans Memorial Hwy Littlefield, AZ 86432 | |
| | Snow Canyon State Park | | Snow Canyon State Park, Ivins, UT | |
| | Kolob Canyons | | Kolob Canyons, UT | |
| | Kanarraville Falls | | Kanarraville Falls, Kanarraville UT | |
| | Cedar City | | Cedar City, UT, USA | |
| | Cedar Breaks National Monument | | 4730 UT-148 Brian Head, UT 84719 | |
| | Panguitch Lake | | Panguitch Lake, Utah, USA | |
| | Panguitch | | Panguitch, UT, USA | |
| | Red Canyon | | UT-12 Panguitch, UT 84759 | |
| | Bryce Canyon National Park | | UT-63 Bryce, UT 84764 | |
| | Kodachrome Basin State Park | | Kodachrome State Park Rd Henrieville, UT 84736 | |
| | Escalante Petrified Forest | | 710 Reservoir Rd Escalante, UT 84726 | |
| | Escalante | | 755 W Main St Escalante, UT 84726 | |
| | Head of the Rocks Overlook | | Head of the Rocks Overlook | |
| | Kiva Koffeehouse | | 7386 Hwy 12 Mile Marker Escalante, UT 84726 | |
| | Lower Calf Creek Falls | | Boulder, UT 84716 | |
| | The Hogback | | UT-12 Boulder, UT 84716 | |
| | Burr Trail | | 37.90113472958641, -111.42481284601672 | |
| | Anasazi State Park Museum | | 460 UT-12 Boulder, UT 84716 | |
| | Boulder Mountain | | 38.01169138257505, -111.35876076648856 | |
| | Torrey | | Torrey, UT, USA | |
| | Capitol Reef National Park | | Fruita, UT, USA | |
| | Goblin Valley State Park | | Goblin Valley, Utah, USA | |
| | John Wesley Powell River History Museum | | 1765 Main St Green River, UT 84525 | |
| | Canyonlands National Park | | Island in the Sky Road, Moab, UT, USA | |
| | Dead Horse Point State Park | | Dead Horse Point, Utah, USA | |
| | Arches National Park | | Arches National Park Entrance Station, Arches Entrance Road, Moab, UT, USA | |
| | Moab | | Moab, UT, USA | |
| | Hole N" The Rock | | 11037 US-191 Moab, UT 84532 | |
| | Ouray | | Ouray, CO, USA | |
| | Silverton | | Silverton, CO, USA | |
| | Durango | | Durango, CO, USA | |
| | Mesa Verde National Park | | Mesa Verde National Park | |
| | Cortez | | Cortez, CO, USA | |
| | Four Corners Monument | | Four Corners Monument | |
| | Twin Rocks | | Twin Rocks, Utah, USA | |
| | Bluff Fort | | Bluff, UT, USA | |
| | Sand Island Petroglyph Panel | | Bluff, UT 84512 | |
| | Valley of Gods | | Valley of the Gods Road, Mexican Hat, UT, USA | |
| | Moki Dugway | | Moki Dugway, Utah, USA | |
| | Goosenecks State Park | | Goosenecks, Utah, USA | |
| | Mexican Hat Rock | | Mexican Hat Rock, Mexican Hat, UT, USA | |
| | Forrest Gump Point | | US-163 Scenic Mexican Hat, UT 84531 | |
| | Monument Valley | | Monument Valley, AZ, USA | |
| | Antelope Canyon | | Upper Antelope Canyon, Arizona, USA | |
| | Lake Powell | | Wahweap, AZ, USA | |
| | Glen Canyon Dam | | Glen Canyon Dam Bridge, Page, AZ, USA | |
| | Horseshoe Bend | | Horseshoe Bend, Arizona, USA | |
| | Navajo Bridge | | Navajo Bridge, Marble Canyon, AZ, USA | |
| | Lee's Ferry | | Lees Ferry Road, Marble Canyon, AZ, USA | |
| | Cliff Dwellers Stone House | | House Rock Valley, Arizona, USA | |
| | Grand Canyon | | North Rim, AZ, USA | |
| | Jacob Lake Inn | | Jacob Lake, AZ, USA | |
| | Kanab UT | | Kanab, UT, USA | |
| | Coral Pink Sand Dunes State Park | | Coral Pink Sand Dunes Road, Kanab, UT, USA | |
| | Zion National Park | | Springdale, UT, USA | |
| | St. George | | St. George, UT, USA | |
| | Las Vegas | | Las Vegas, NV, USA | |