"

Nevada's Piece of the Grand Canyon

"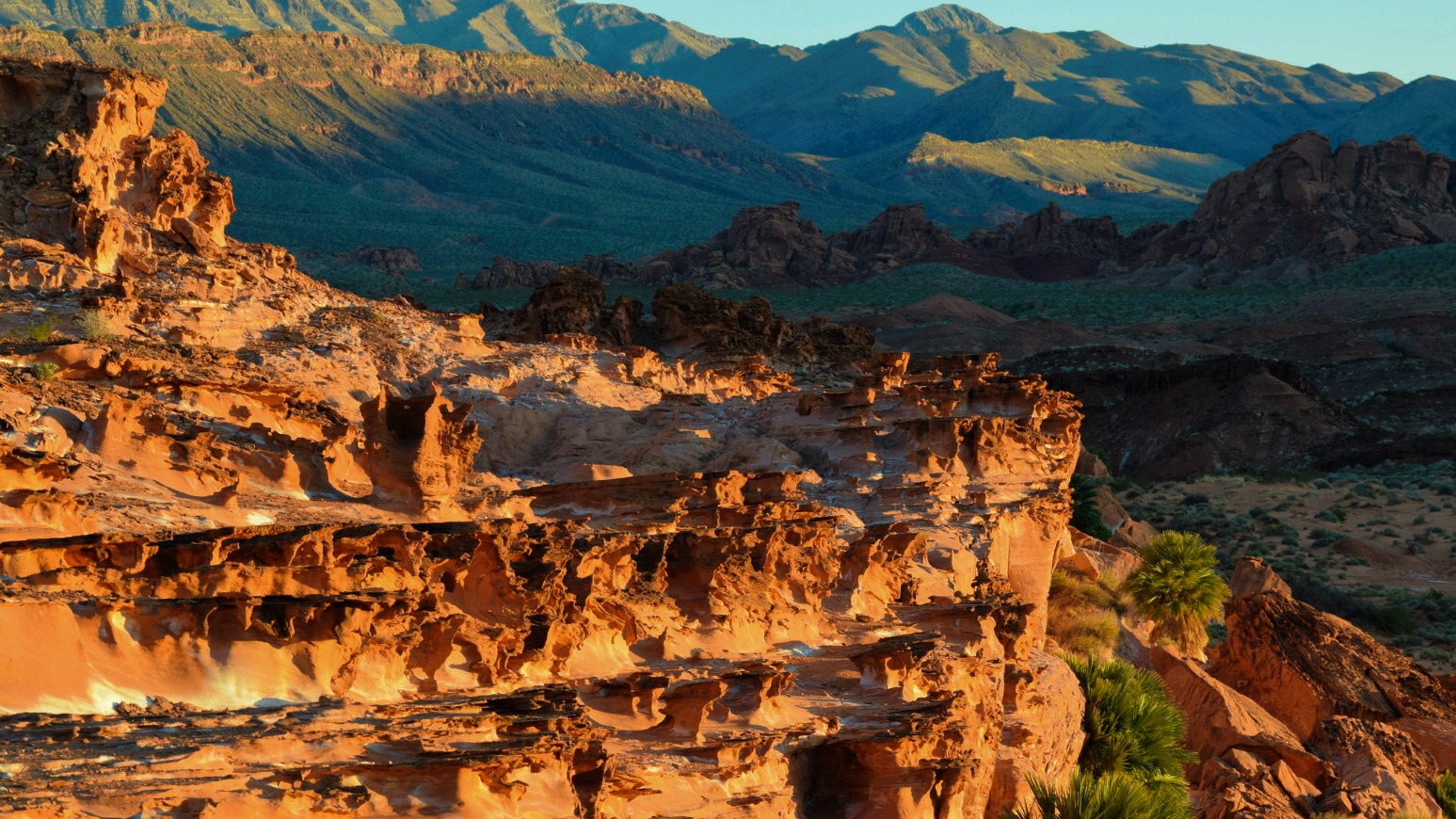 I first discovered Gold Butte in 2010 on a day hike with my friend Bill "Murf" Murphy, who has been exploring the area since the 80's. I've returned to the area several times, mostly to the Little Finland section, which is just a small piece of this amazing new national monument. Murf invited me to go on an overnight camping trip to Gold Butte earlier this year to explore the various petroglyph sites.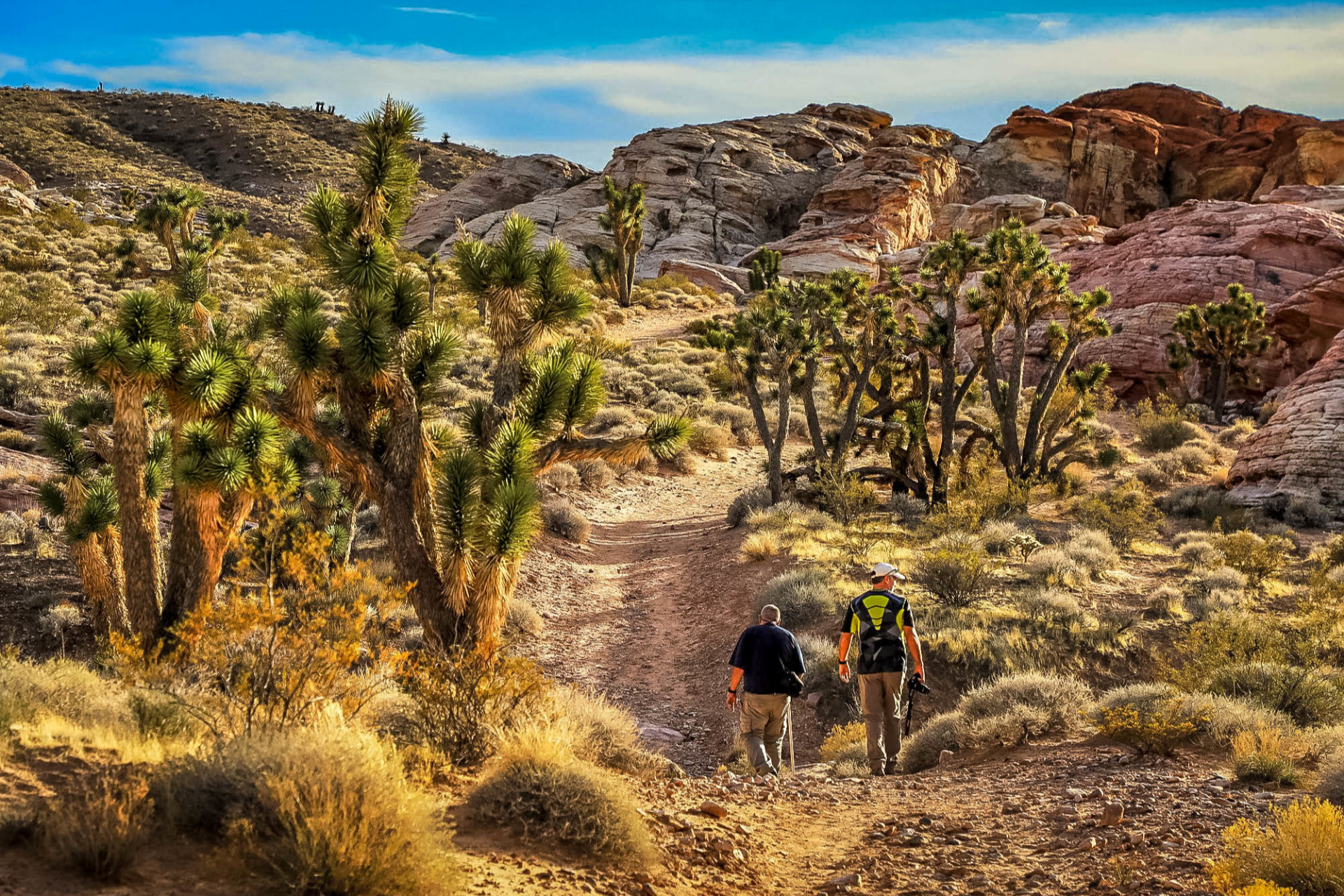 Gold Butte is located in Clark County Nevada northeast of Las Vegas and south of Mesquite and Bunkerville. It was designated a national monument by President Barack Obama on December 28, 2016, the same day Bear Ears in San Juan County Utah also received national monument status. This has caused heartburn for some and jubilation for others. It continues to do so.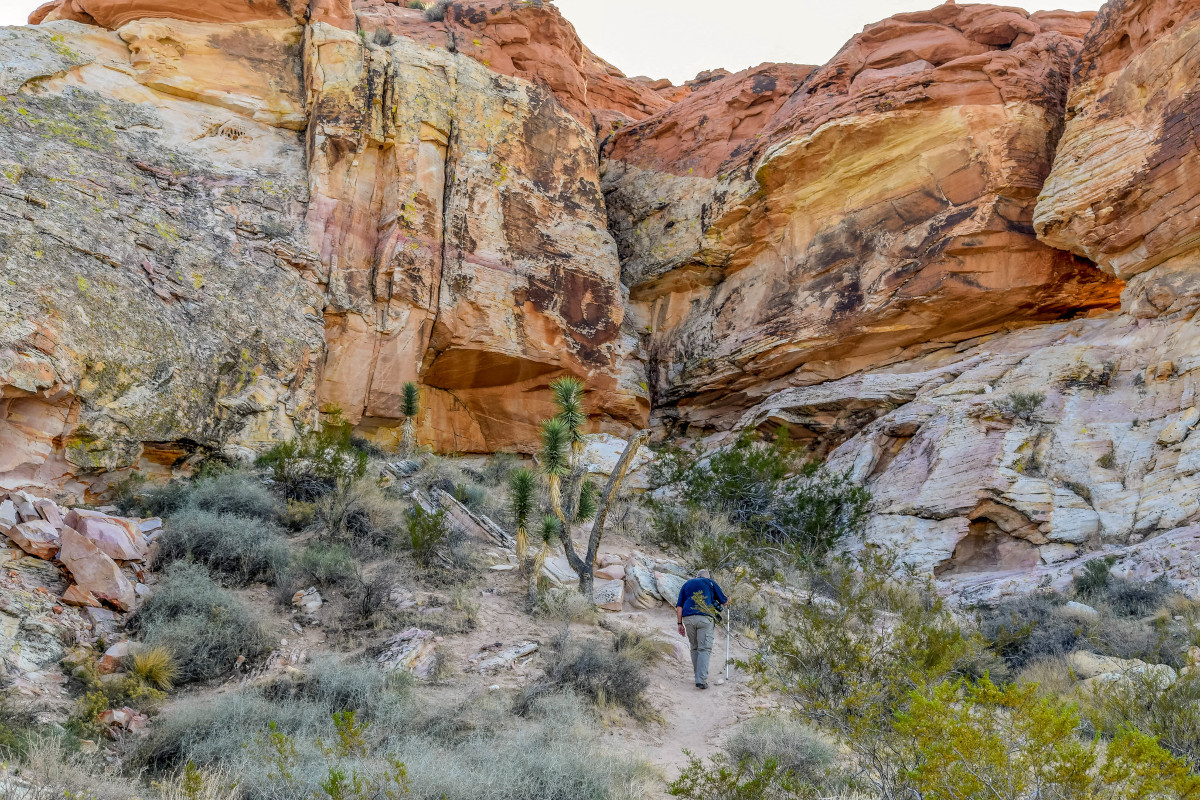 The monument covers nearly 300,000 acres of some of the most diverse and fascinating terrain I've explored in the Grand Circle region of the southwest. The desert landscape is rugged and remote. Many of the main roads are accessible by auto but high clearance, four-wheel drive recommended for areas with soft sandy washes. Most of the roads we drove crossed washes and were very rocky and washboarded.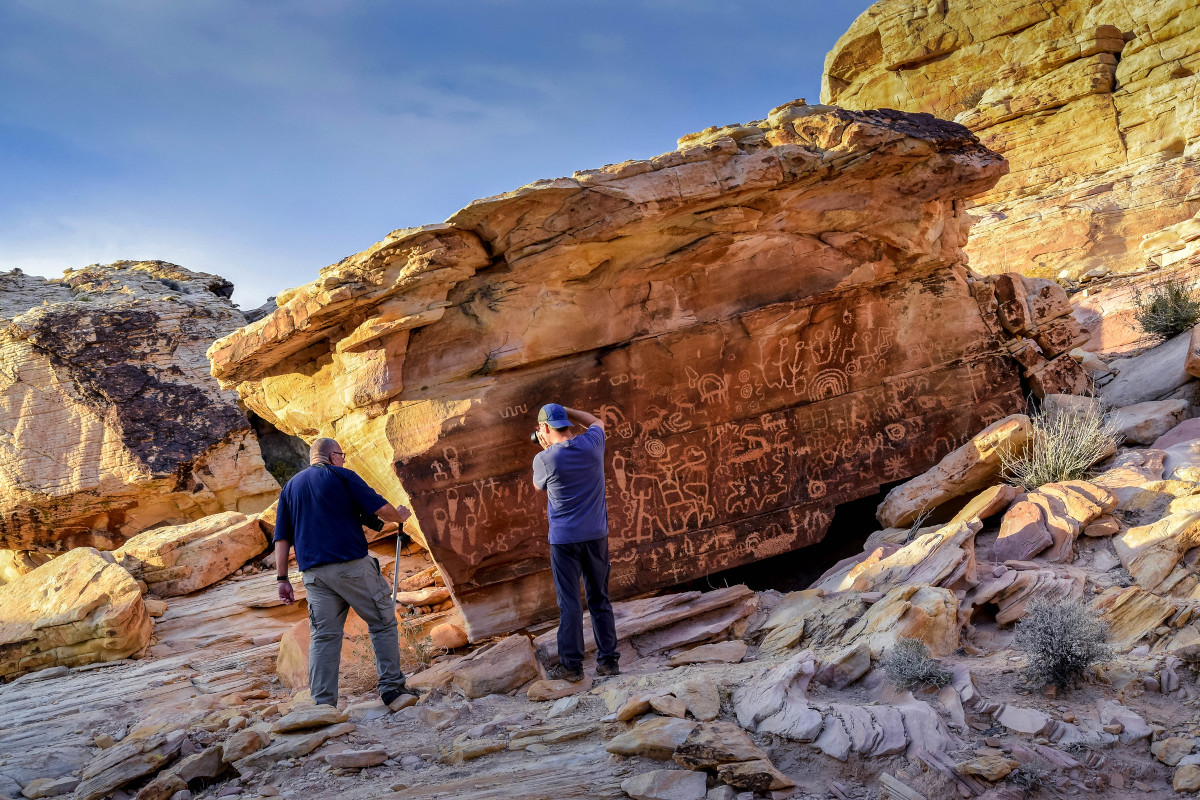 I'm a fan of Mojave Desert vegetation. I'm used to seeing the flora of the Colorado Plateau, which has some similarities in the lower elevations but lacks Joshua trees that add a nice element to landscape photography. They are in great abundance in the monument, some are quite large especially on the trail to the Kohta Circus petroglyph site.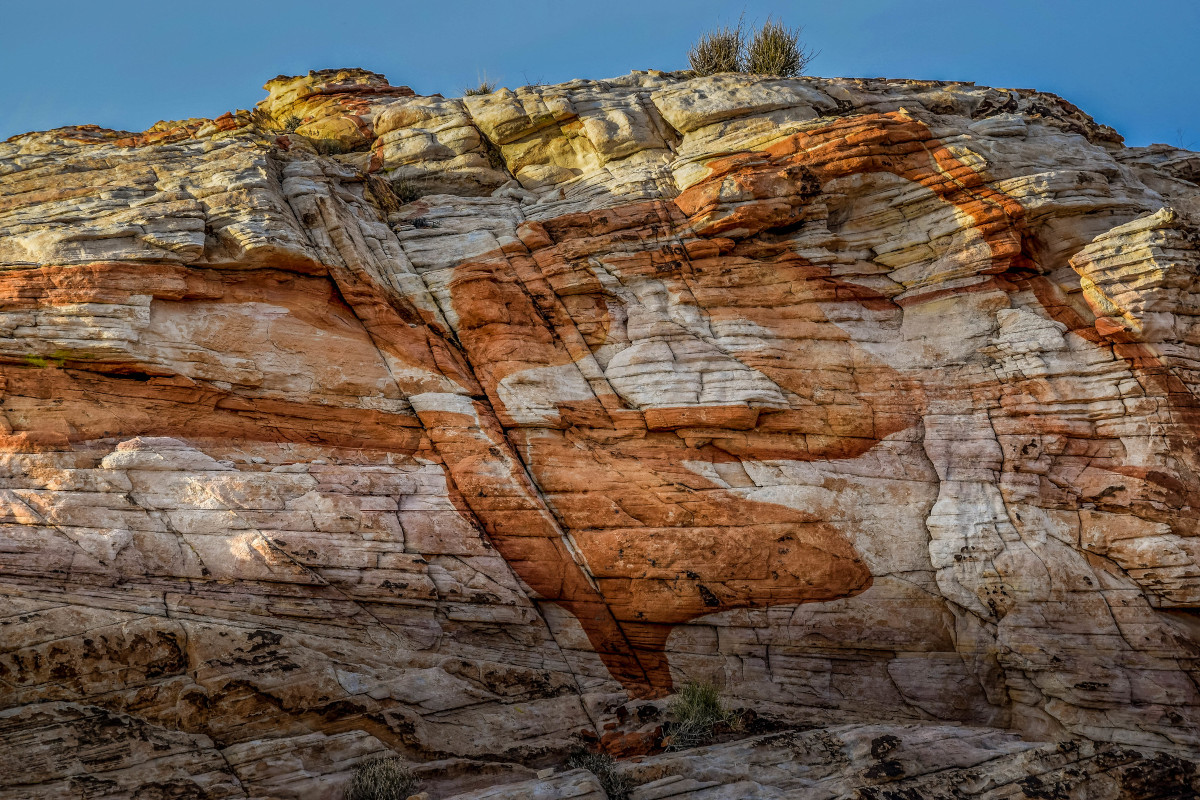 The landscape changes dramatically from razor-thin red sandstone shapes found at Little Finland, to twisting canyons, and surrounding tree-clad mountains. The variety of colors stood out to me. Shades of red, pink, and orange in strata and striations of rock were spread among the sandstone cliffs and canyons like an abstract art gallery.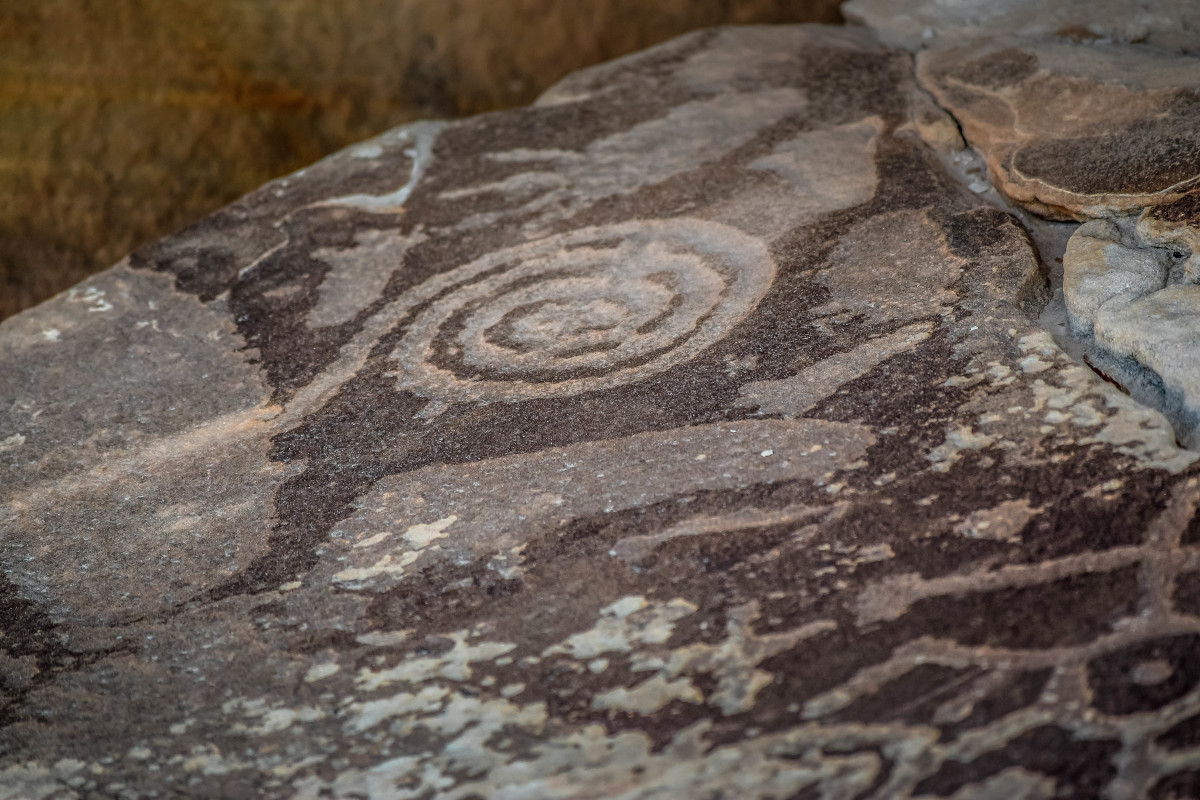 I've explored just a small portion of the park thus far and can see why so many wanted it to have a national monument designation. It's an amazing area with impressive rock art that's easily accessible. Many of the sites require only a short, non-technical hike from parking lots. I will definitely be back to explore other sections of Gold Butte and to enjoy its beauty and serenity.
- Read More -
The following information was compiled from various websites.
The monument consists of 296,937 acres. The Gold Butte National Monument fills a gap between Lake Mead National Recreation Area and Grand Canyon-Parashant National Monument, creating a continuous swath of conserved land and establishing a wildlife corridor. Significant wildlife within the borders of the park include Mojave Desert tortoise, bighorn sheep, and mountain lion, as well as Gambel's quail and chukar partridge. Important cultural and natural resources within the monument include rock art and sandstone formations. Within the park, "weather-chiseled red sandstone is incised with ancient rock art, and the remains of rock shelters and hearths, agave roasting pits and projectile points" may be found.
As stated in the Presidential Proclamation creating the monument, the area remains open for recreation, including hiking, hunting, horseback riding, camping, picnicking, off-highway driving and bicycling on designated roads and trails, sightseeing, the gathering of minerals and other materials important to native peoples who have lived on this lands for thousands of years, and other recreational uses. The area is now closed to industrial development, ensuring that the land is available for recreation.
The brightly hued sandstone provides a stunning canvas for the area's famously beautiful rock art, and the desert provides critical habitat. The area is popular for outdoor recreation, and visitors to the monument can hike to rock art sites, drive the Gold Butte Backcountry Byway to the area's namesake mining ghost town, hunt desert bighorn sheep, or tour the area's peaks and canyons on horseback.The area also protects historic ranching and mining sites such as the ghost town of Gold Butte, although little but mine openings, cement foundations, and a few pieces of rusting equipment remain.
Gold Butte National  Monument lies east of the Overton Arm of Lake Mead, west of the Arizona border, south of Virgin Peak, and north of the Colorado River. In this region, the Great Basin, Mojave, Sonoran and Colorado Plateau eco-regions all meet, each contributing a colorful piece to the region.