Gold Butte National Monument
Located between Mesquite and Las Vegas Nevada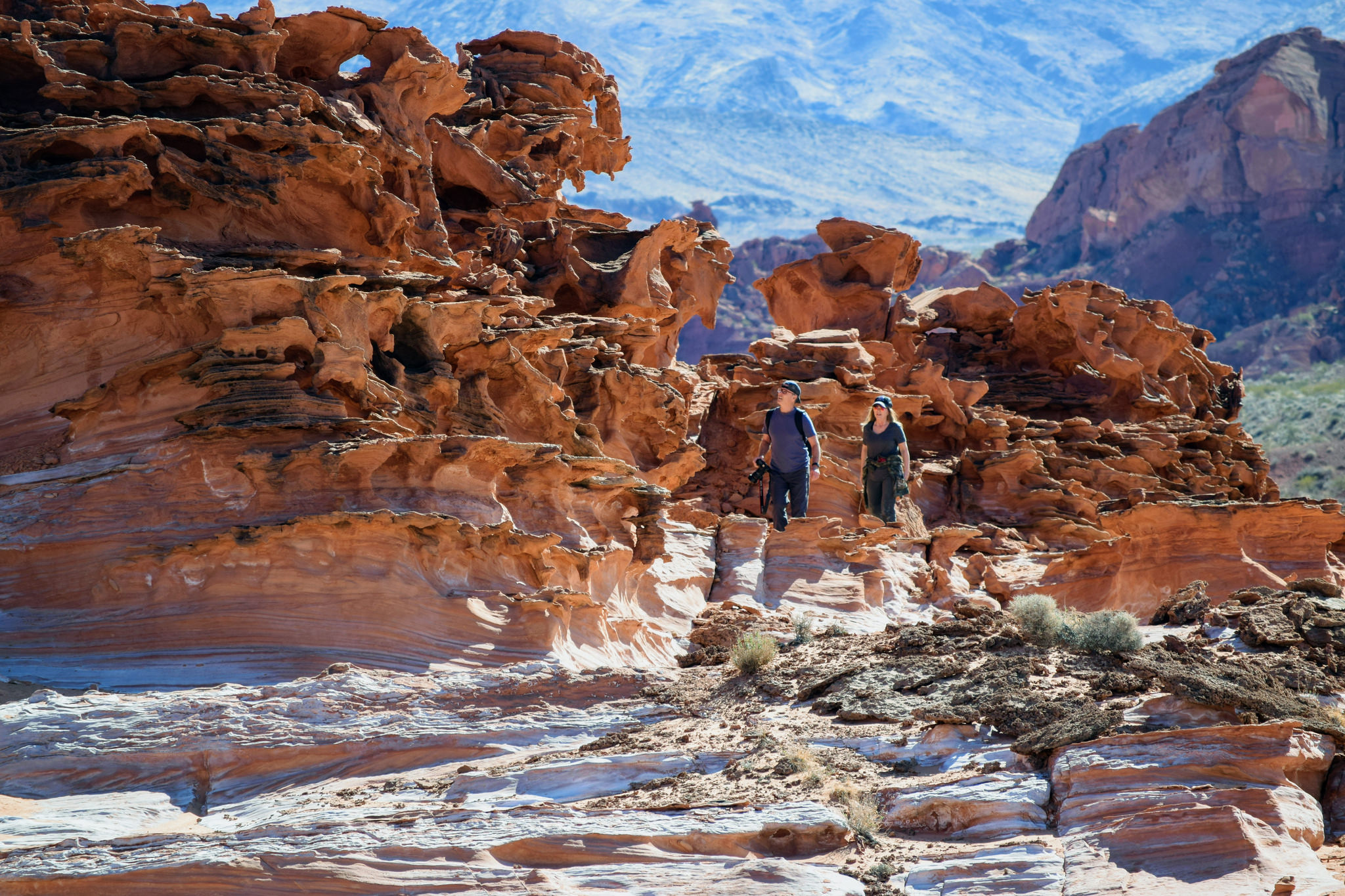 This is our second post on Gold Butte in the last year so I won't say too much about Gold Butte in general and write more specifically about this particular trip.
Click here to see our previous post about Gold Butte.
Two of the four members of our group had never been to Gold Butte so we decided to take them to two of our favorite sections, which would be more than enough to fill our day. And to top off an amazing experience exploring this unique area, our day ended with a beautiful sunset over the sandstone cliffs and Mojave desert landscape.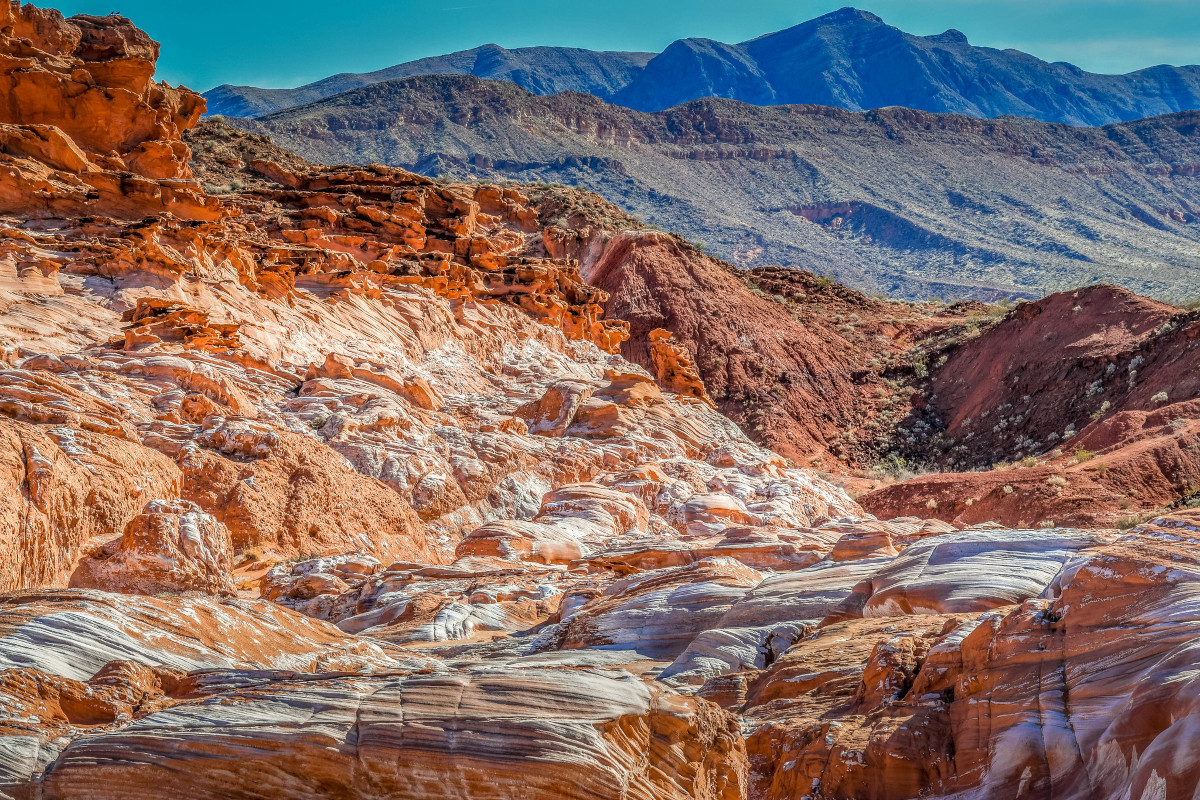 Little Finland
This section of Gold Butte really stands out among all its regions. Located atop a rocky bench at the base of surrounding red cliffs, Little Finland is a small, concentrated section located centrally within the national monument. Also known as "Hobgoblin's Playground" and "Devil's Fire," Little Finland is filled with delicate sandstone fins, windows, arches and formations that cause the imagination to go wild with thoughts of cartoon characters, dragons, castles, and gargoyles. Palm trees sporadically grow at the base of the bench where natural springs seep from the porous sandstone base adding anther interesting element. The landscape is similar to Valley of Fire State Park, which is about 20 miles to the west, across Lake Mead. The rock formations are composed of red Navajo Sandstone, fossil sand dunes.
Other nearby attractions include Whitney Pockets, another scenic red rock area with petroglyphs, and the Devils Throat sinkhole.

Falling Man Petroglyph
Falling Man is an iconic petroglyph at Gold Butte. It's located in a rocky patch of colorful outcroppings, exposed cliffs, and rocky benches that must have been a popular gathering spot for ancient tribes considering the number of petroglyphs found in this area.
Getting to Falling Man is a bit of adventure. The last bit of the route to the petroglyph requires an easy scramble among the rocky sandstone crags that leads to a portal about 3-4 ft in diameter and 5-6 ft in length. The view through the portal is spectacular and definitely worth a moment to enjoy before proceeding through. Once you crawl through you're just a short traverse across a bench where Falling Man is located slightly overhead.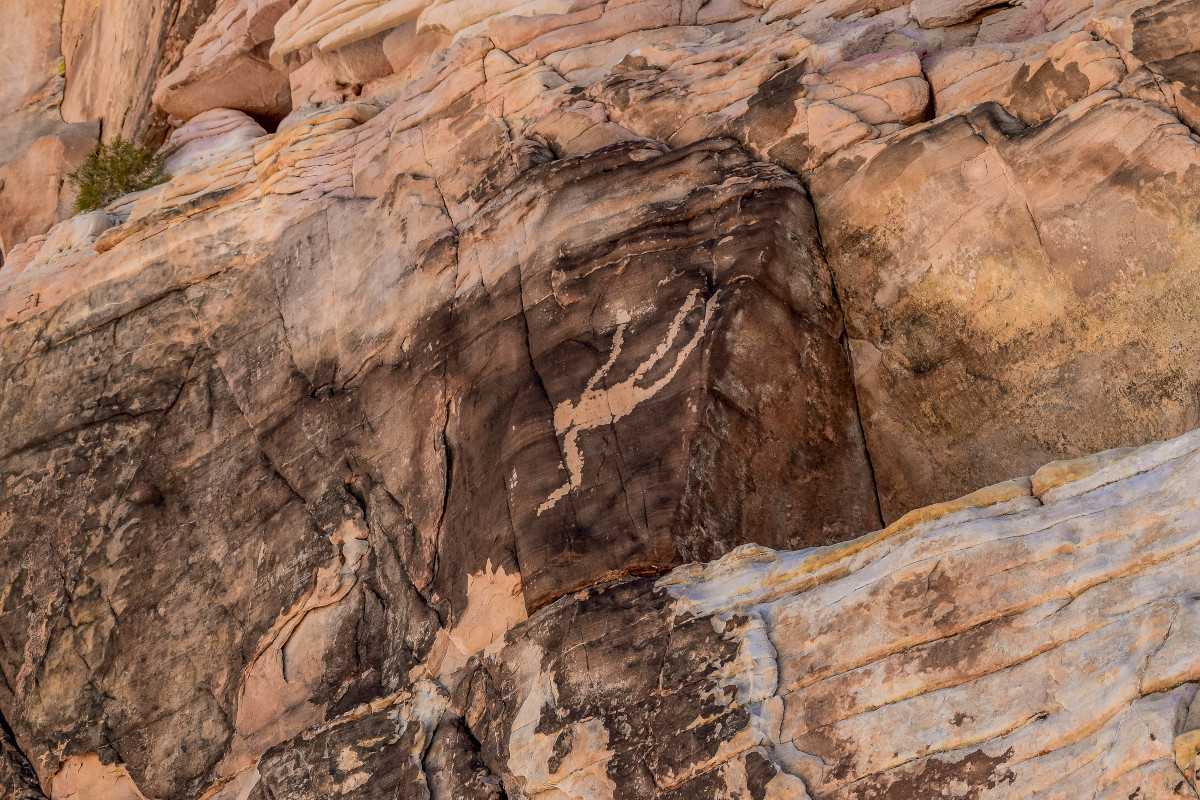 Directions to Gold Butte National Monument
From Interstate-15, take the Riverside/Bunkerville (Exit 112) west of Mesquite and go south for 3 miles. Cross the bridge over the Virgin River and turn west on the first road past the bridge, Gold Butte Road.
The Gold Butte Road is roughly paved for 14 miles. As you travel this road, you pass farms along the river, a homestead at an oasis, and eventually see Lake Mead to the west and the Virgin Mountains to the east. The paved road ends at the Whitney Pockets area. A high-clearance vehicle is recommended for travel beyond this point.
LISTEN TO THE ONE TANK TRIP OF THE WEEK ON THE KSL OUTDOORS SHOW EVERY SATURDAY MORNING