Escalante Utah
One Tank Trip of the Week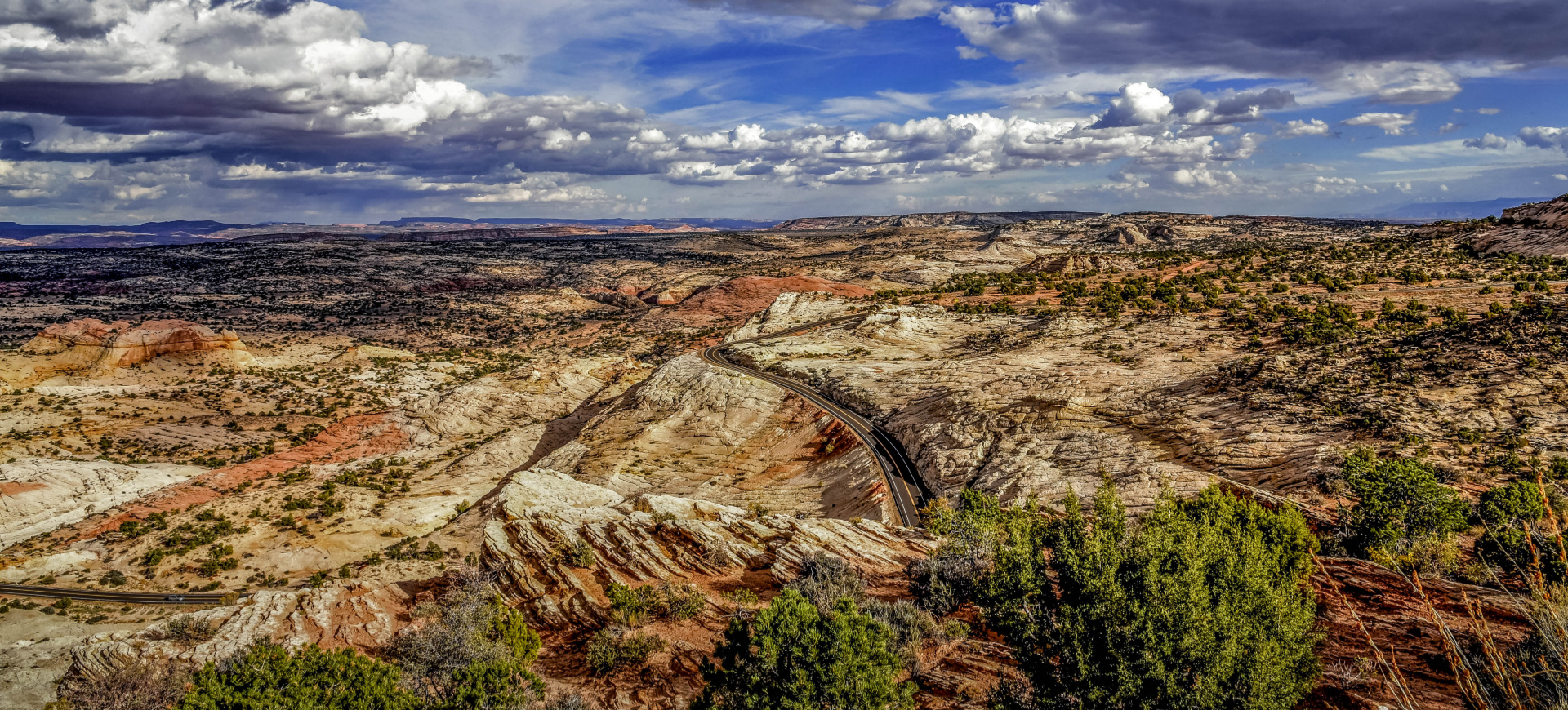 Heart of the Grand Staircase
Escalante or Escalant as locals call it, was named after Silvestre Vélez de Escalante, a Franciscan Priest and early explorer who searched for a route from Santa Fe New Mexico to Monterrey California. You'll hear or see his name often as it is attached to many popular area attractions, and points of interest. This small town of around 800 people is located on Utah's world famous Highway 12 that is considered one of the most beautiful scenic byways in the U.S. and one of only a handful of roads in the U.S. receiving the prestigious All American Road designation.
Base Camp
Escalante is a natural hub for exploring a lengthy list of well-known adventurous and scenic places in this south-central part of Utah. At the top of the list is the Grand Staircase Escalante National Monument, a vast colorful array of canyons and badlands where the term "lose yourself" could have literal meaning. Other popular places include Escalante Petrified Forest State Park, Devil's Garden, Calf Creek Recreation Area and Lower Calf Creek Waterfall, Hole In The Rock Road with its many slot canyons and historic significance to the settling of Utah.
Escalante is an easy day trip to Bryce Canyon (50 miles) and Capitol Reef National Park (73 miles). Other points of interest within a short drive of Escalante are listed on the map below. For more information about Escalante and its many adventures visit BryceCanyonCountry.com
Details and directions for these recreation areas and others are available at the map below.
Recommendations
For a town this size there are an ample services for lodging, places to eat, guides and outfitters.
Slot Canyons Inn – For the past 15 years the inn has been home base for visitors wanting to explore the dramatic scenery of the surrounding area. The Inn offers eight single king and queen rooms, along with two, 2-room suites that each sleep six people, and she also has completely dismantled and rebuilt a historic cabin that sleeps eight. www.slotcanyonsinn.com  Craving pizza? Two words, Escalante Outfitters! This is one of our favorite stops whether we're staying in Escalante or just passing through. Try out their gourmet sandwiches, salads, pizza, and pastries. Escalanteoutfitters.com Translated, Escalante means adventure. Okay, we made that up but this is the staging place for the many adventures in the surrounding landscape. A good place to get help for seeing this landscape up close and personal is High Adventure Rentals and Tours. Offerings include Jeep and UTV rentals and tours. If you prefer human powered adventure, they also offer guided hiking tours. www.highadventurerentals.com
Click on the button below for more recommendations on places to go, where to stay, play and eat.
Listen to the One Tank Trip of the Week on the KSL Outdoors Show every Saturday morning
2nd segment begins at 14:20