Tushar Mountains
&

Beaver, Utah

Rambling in Utah's Central West Region
This week's One Tank Trip takes us to the Tushar Mountains and the area in, and around, Beaver Utah.  If you've ever driven between Salt Lake City and St. George Utah on Interstate-15, you passed through Beaver, you may have even stopped to get gas and goodies. If you're one for finding uncrowded places and discovering new opportunities in adventure, you probably got off the main road to explore the nearby mountains and lakes.
What's hidden from view is a playground of adventure and recreation.
We've spent time in Beaver and surrounding area many times, but after our most recent experience of exploring a little deeper, we discovered that we had only scratched the surface. What's hidden from view is a playground of adventure and recreation.
Location
Nestled between the towering 12,000 ft Tushar Mountains to the east and the Mineral Mountains to the west, Beaver is located 200 miles south of Salt Lake City, 100 miles north of St. George with Interstate-15 running along the western edge of town.
Beaver Utah
Settled in 1856, Beaver is known for its pioneer stone houses and public buildings. The town is a fairly typical small southern Utah community (3,112 pop) with a main street that runs through the heart of town lined with historic buildings dating back to the early settlers. Neighborhoods are arranged in a grid with wide streets. If you've done much traveling in Utah you can probably visualize this in your mind.
So what makes Beaver stand out from among other towns in the southern part of the state? For one, it's the birthplace of two unique individuals in our history. Inventor Philo T. Farnsworth, considered the "Father of Television," and Robert Leroy Parker, aka, Butch Cassidy the famous western outlaw. A monument dedicated to Philo T. Farnsworth is located at the county courthouse and the original home where Butch Cassidy was born is a private residence in town.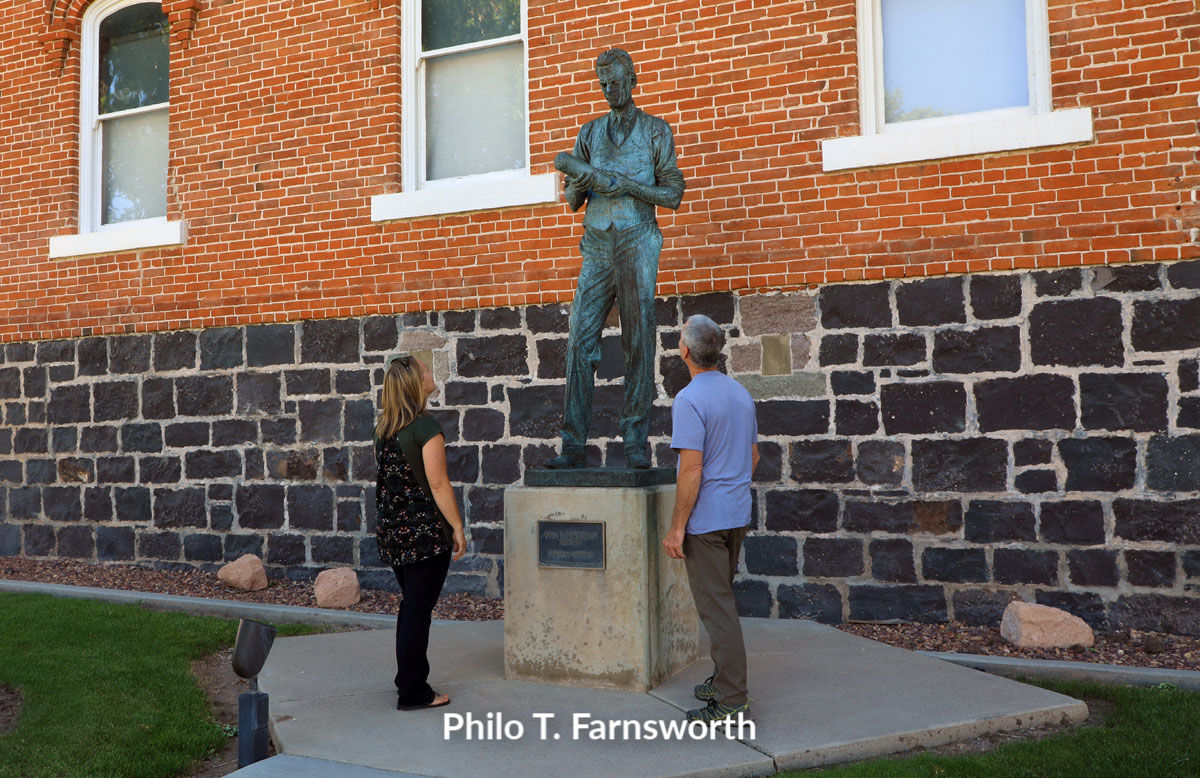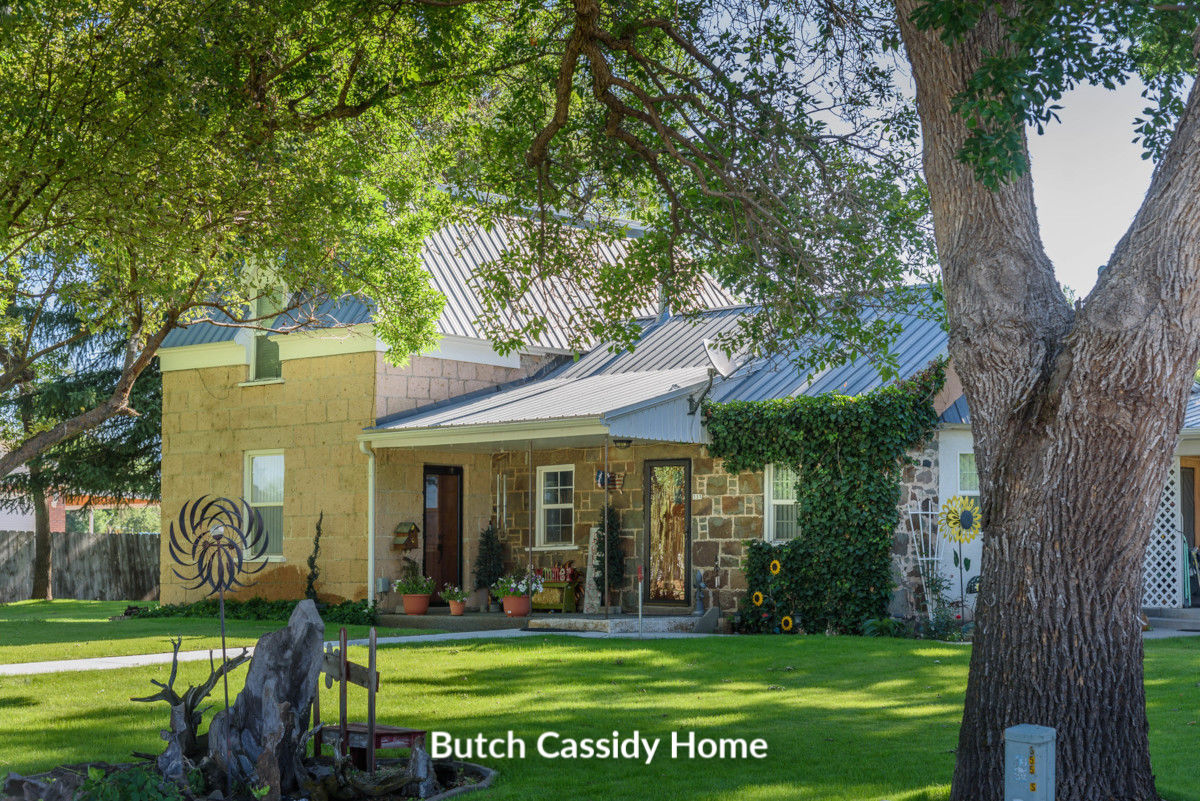 Friendly People
Members of our tours often comment on how friendly people are in Utah, especially in the small towns of southern Utah. Beaver is no exception, the folks here have mastered the art of friendly! Not all residents were born here, but the friendly nature of this town becomes a part of their DNA. Spend 30 minutes visiting with a store owner, restaurant waitress, or any random local walking down the street, and you'll feel like you've known each other for years.
World's Best Tasting Water
Utah is famous for having the greatest snow on earth. In Beaver, not only is it light and dry but it also produces the best tasting water in the world as proclaimed in the best tasting water in the world 2010 contest. Beaver's water originates in the Tushar Mountains east of town where skiers at Eagle Point Ski Resort are the first to benefit from the snow that produces the champion of H20 from the faucets below.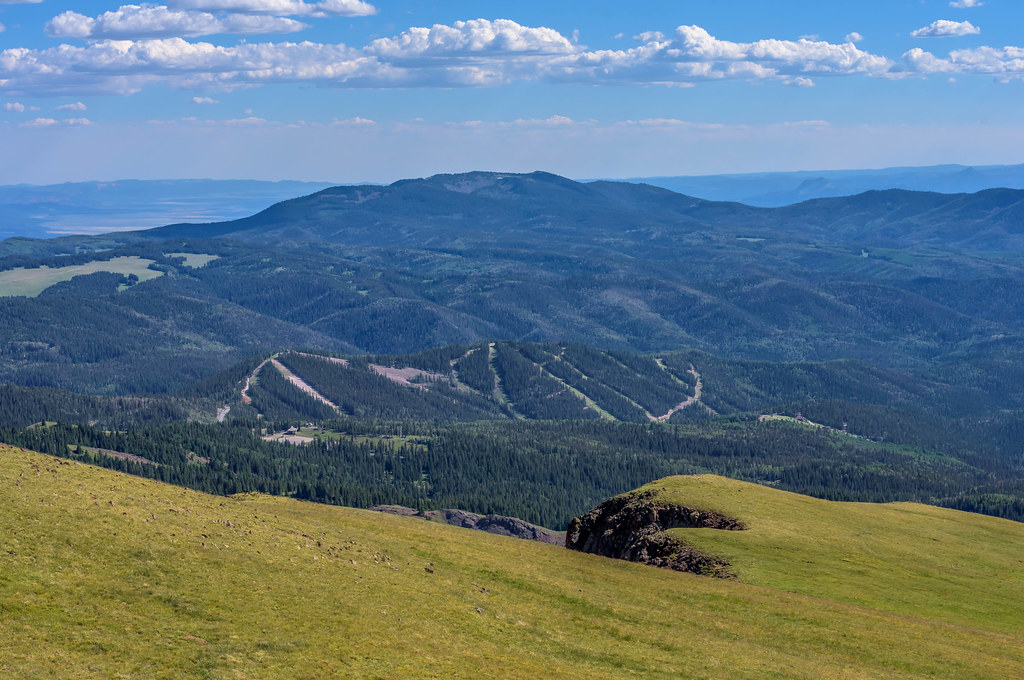 Points of Interest
Some of the more interesting points to the west of Beaver worth visiting are the ghost towns of Frisco and Newhouse in the San Francisco Mountains, the Rock Corral Recreation Area within the Mineral Mountains, a favorite for rock hounding, and Minersville Lake Park and Campground, a popular destination for fishing and boating. To the immediate east of town are the Tushar Mountains, Utah's third highest mountain rage behind the Uinta's in northeast Utah and the La Sal Mountains near Moab. Eagle Point Ski Resort is located just beneath the Tushar's 12,000 ft peaks.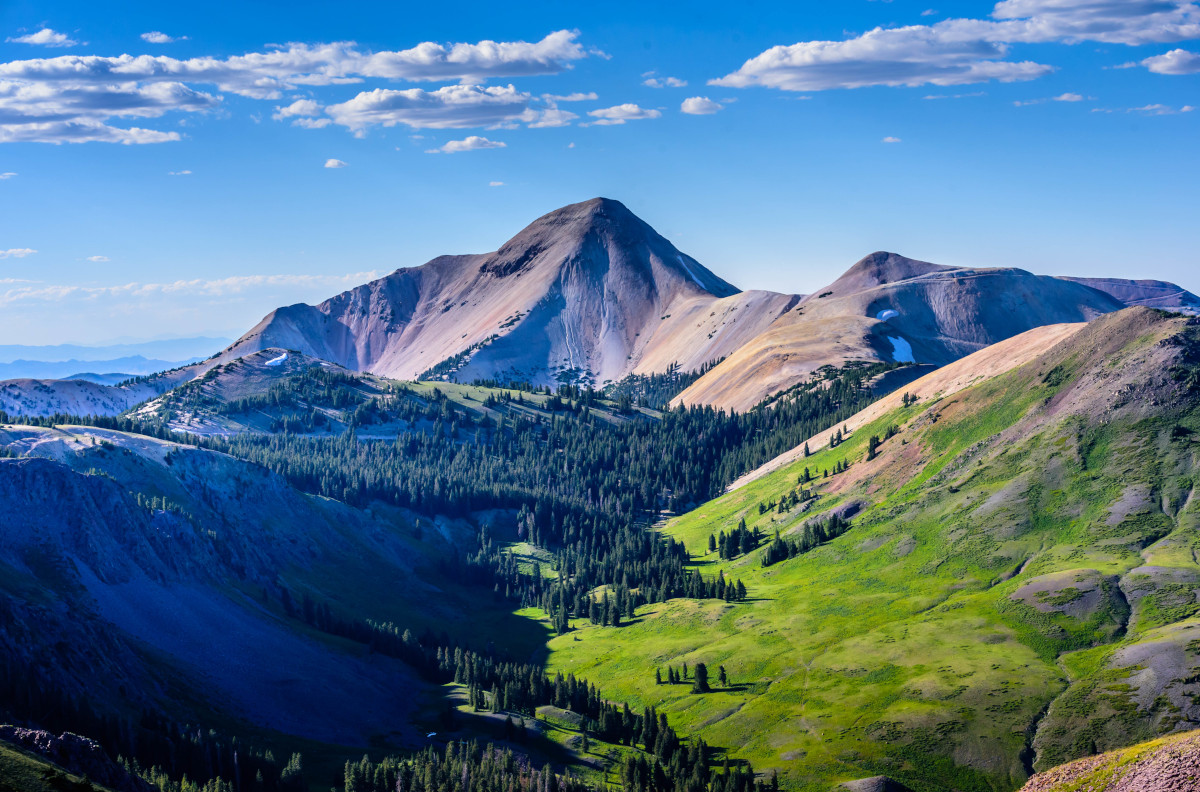 These towering bald peaks are the crown jewel of Beaver County. Ranked as the third highest mountain range in Utah behind the Uintas in northeast Utah and the La Sals near Moab., three of the peaks exceed 12,000 ft. Delano Peak at 12,173 ft is the highest peak, but the more impressive peaks are Mount Belknap (12,137 ft), the second highest peak, and Mount Baldy (12,090 ft).
Wildlife
Mountain goats thrive in the Tushar Mountains. Originally relocated from the Lone Peak Wilderness Area and Mount Timpanogos on the Wasatch Front and Olympic National Park in Washington state. They were first introduced to this area in 1986 with additional animals brought in 1988. The numbers have grown over the years to the point that the herd has been used for relocating animals to other mountain ranges including the La Sal Mountains near Moab and to the Black Hills in South Dakota.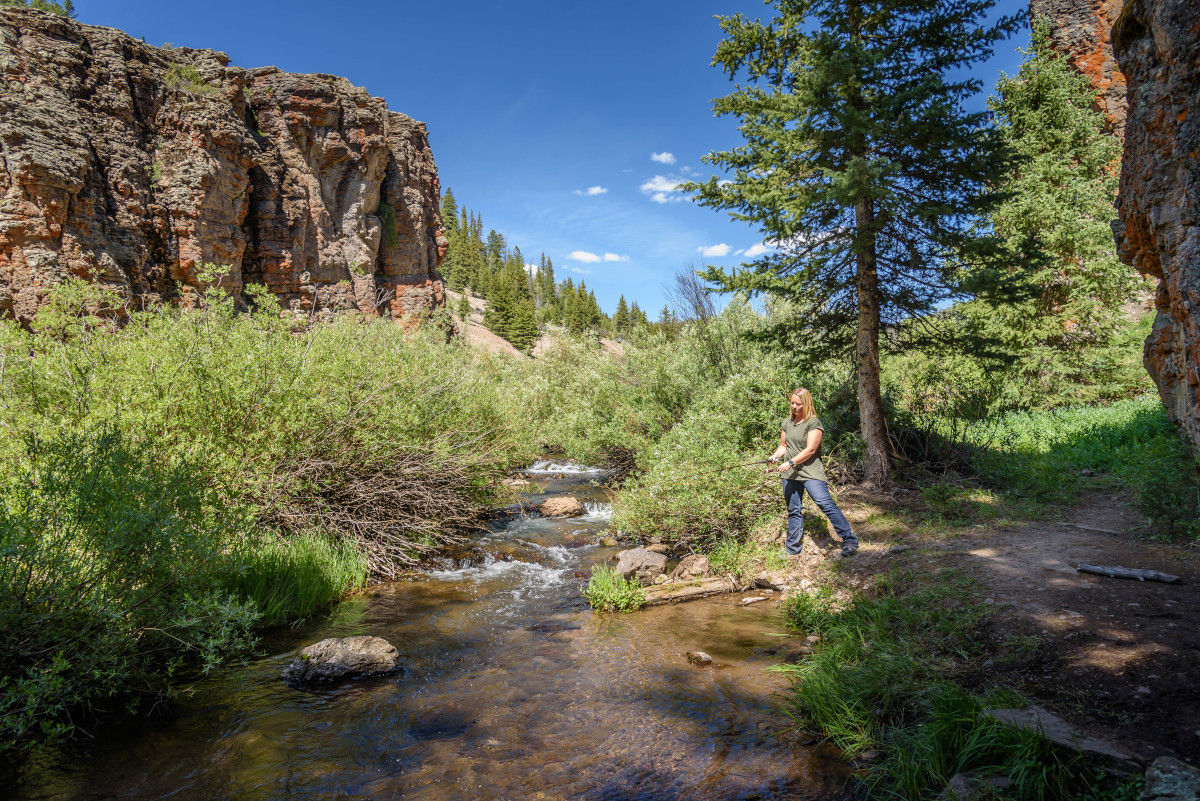 Fishing
There are numerous places to wet a hook in the Tushars. The upper Beaver River is a popular spot for fly fishing. Favorite lakes are Kent Lakes, Little Reservoir, LeBaron Lake, and Puffer Lake, which is the largest lake in the Tushar range. Click here for information on fishing in the Tushars and other hot spots in Beaver County.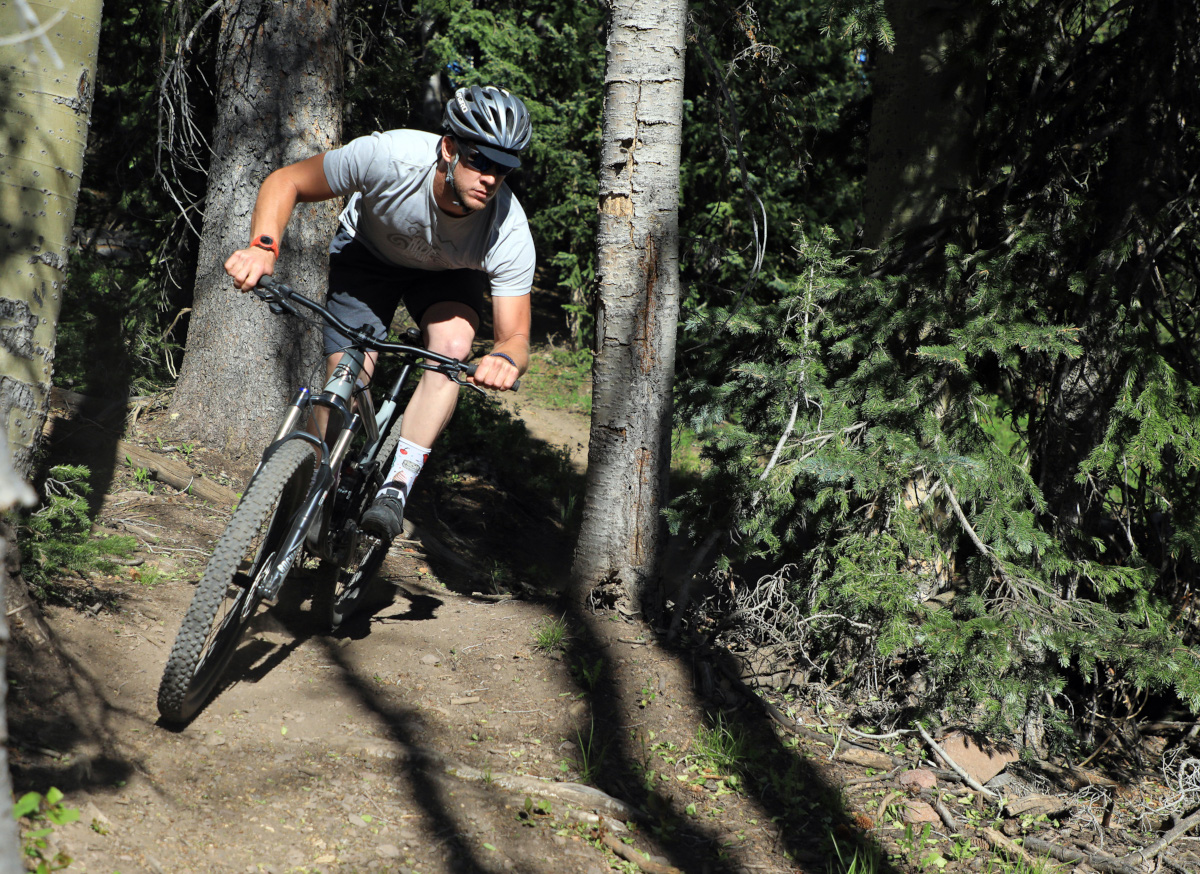 Mountain Biking
Accessible, uncrowded, and solitude are words that describe Beaver County. Mountain bike trails are no exception! You may find yourself alone on most of trails, most of the time. There are miles of single track including the trails that crisscross the ski runs at Eagle Point Resort with 41 miles of riding on trails through Aspens and meadows of wildflowers.
Other trails in the Tushars can be found around Big John Flat and the Skyline Trail. For trail information and other useful information on mountain biking in Beaver County, contact Tucker High Adventure Tours. Click here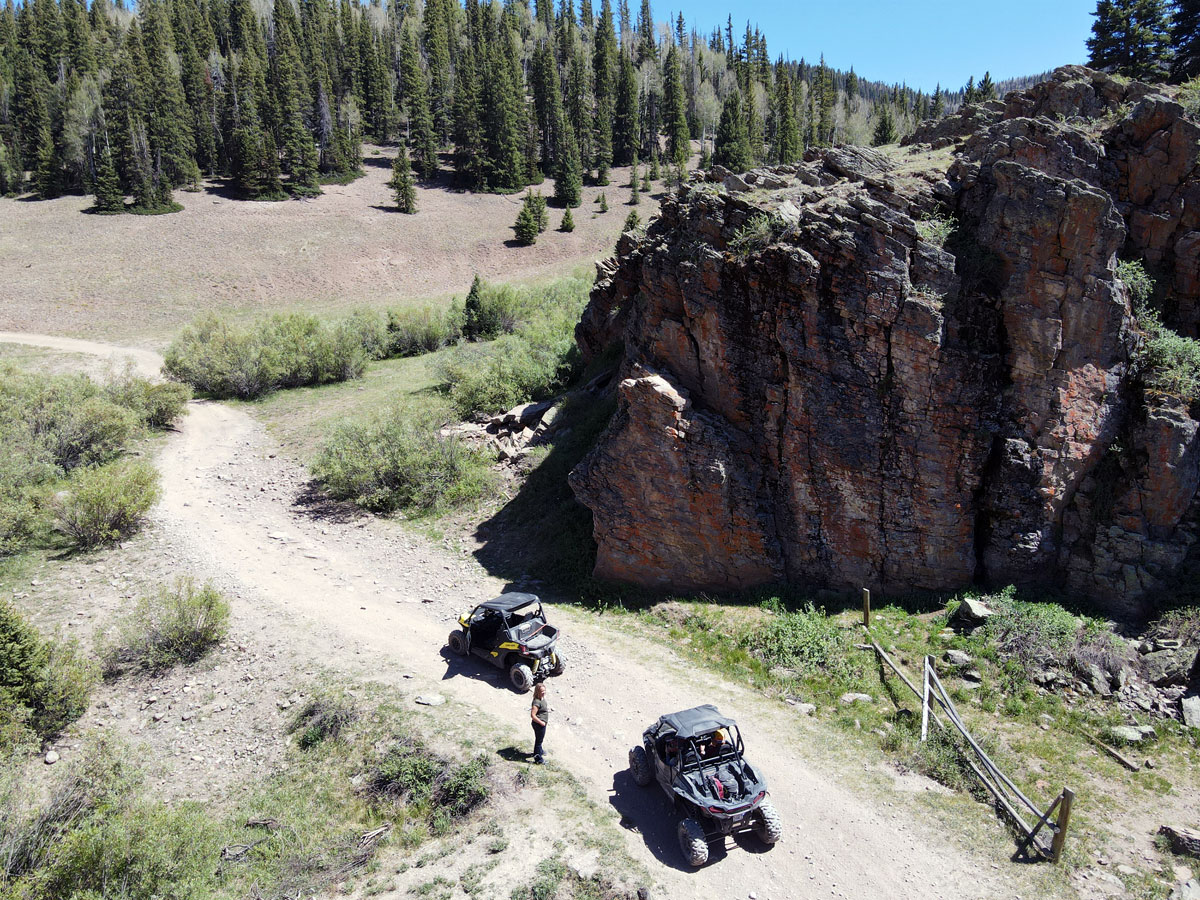 Off-road
The Tushar Mountains are home to a large section of the world famous Paiute ATV Trail that begins and ends in Beaver. Off-roaders can take the Beaver Canyon Scenic Byway (SR 153) to access the Kimberly/Big John Scenic Backway that runs 22 miles over the Tushars before dipping past mine ruins at Lower Kimberly. Click here for more details about this section of the Paiute Trail.  Click here for more information about the Paiute ATV trail.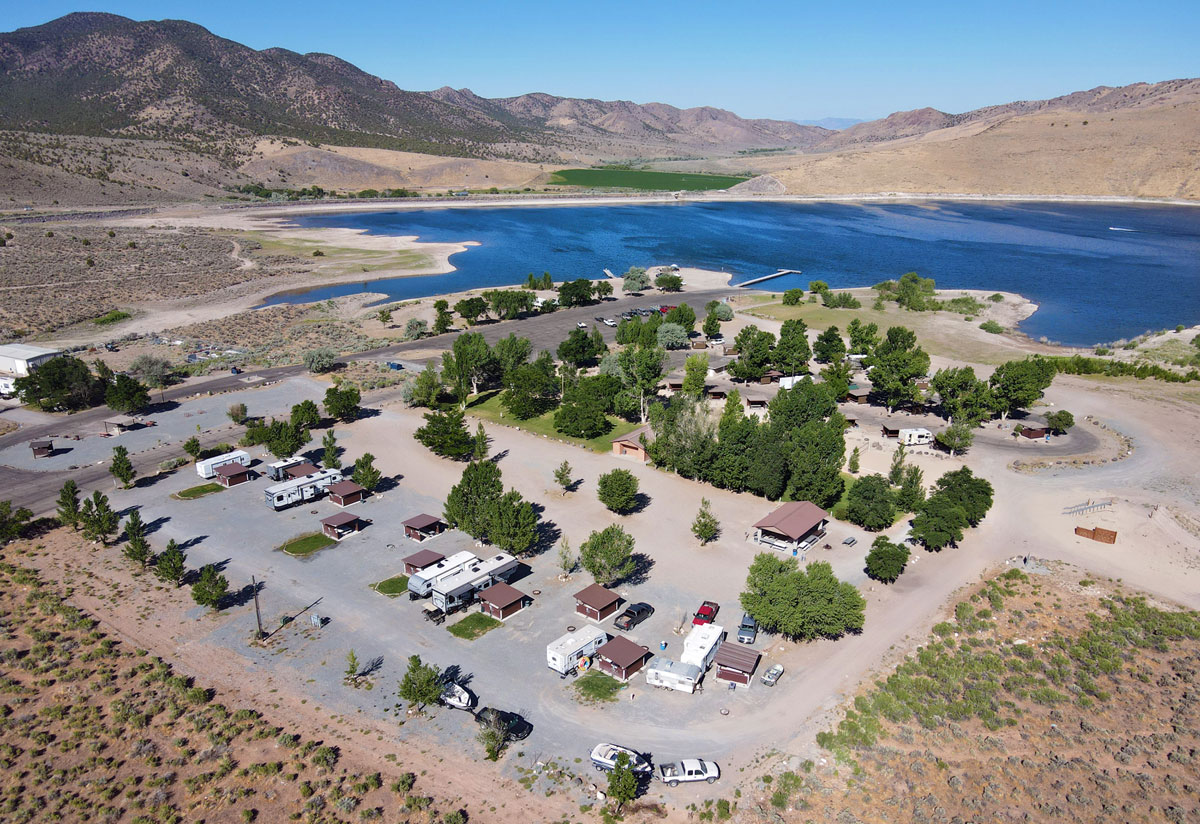 Once a state park, Minersville Reservoir is now operated by the county. With a reputation a trophy lake and water sports destination, this is a great getaway for a day or for several days. The park is located 12 miles west of Beaver on SR 21 on the southern end of the Mineral Mountains. The park includes campsites, RV park w/hook-ups, restrooms with showers, sewage disposal, fish cleaning stations, and boat launch. Click here for more information about Minersville Reservoir.
Things to do, where to stay, where to eat
We love to support small local businesses and with Covid 19 nearly shutting down tourism, small businesses really need our help more than ever. We had a chance to visit a few businesses in Beaver that we really like and highly recommend.
Things to do
Tucker High Adventure Tours is Beaver's newest outdoor business offering guide services, rentals, retail, repairs and maintenance. From rock climbing, rappelling, mountain biking, off-road, to snowshoeing, backcountry skiing and snowboarding, this family owned business offers it all. Lane Tucker and his staff know the recreation areas of Beaver county like no one else. Give them a shout when planning a trip to the area. Located on Beaver Canyon Scenic Byway (Hwy 153) next to the Canyon Breeze golf course. Learn more about the services available at www.tuckerhighadventuretours.com
One of the most popular stops in Beaver that's both a thing to do and place to eat is The Creamery. Famous for its squeaky cheese (cheese curd) and homemade ice cream, The Creamery is a member of the Dairy Farmers of the America and uses local dairy products. A recent expansion substantially increased the size of its ice cream parlor and the number of choices in flavors. In addition to homemade ice cream and local cheeses, there is a gift shop, store, cheese tasting room, and cafe that's open for breakfast and lunch.  www.thecreameryutah.com
Where to stay
If you're looking for a place to stay that's a great value with clean rooms, look no further that the Delano Motel. Reza and Darlene Kia, proprietors of the Delano Motel greet each guest with a fresh baked chocolate chip cookie and bottle of water. Don't be in a hurry when checking in or you'll miss out on a wonderfully engaging conversation with this delightful couple. How often are you asked at check-in what type of mattress you prefer, firm or soft? For us, the answer is a resounding never! At the Delano Motel you don't just get a room, you get a room with a bed to your liking. Although the motel is an older motor lodge, the rooms are immaculately clean and updated. www.delanomotel.com
Where to eat
When traveling we like to eat where the locals eat, and in Beaver that means El Bambi Cafe, which was our choice for breakfast. With its roots dating back to the 1940's, the cafe is a throw-back to simpler times when diners were all the rage. We ordered several items from the menu considered local favorites, all were great, but we both agreed the Cinnamon Roll French Toast was tops. The food is what you would expect from a diner but with a local spin from the owner/cook. They raise their own pork and buy beef locally, can't get much fresher than that. El Bambi is open for breakfast and lunch. Located at 935 N Main St, take exit 112 and head south into town. Click here to see the menu.
For dinner we went to the Crazy Cow located next to the Best Western Paradise Inn on the north end of town. This is a newer restaurant with a fresh clean modern look. The menu offers choices of fish, beef, chicken, pasta,  burgers, sandwiches, and salads. Guests staying at the Paradise Inn get a complimentary breakfast at the Crazy Cow. www.crazycowcafe.net