Located at the top of Utah on the northern Utah about an hour northeast of Logan, Bear Lake straddles the Utah and Idaho state line. Popular as a vacation getaway for travelers throughout the region, Bear Lake attracts thousands each summer to enjoy the cooler air and many outdoor opportunities on the lake and surrounding highlands and forests. But as we discovered, Bear Lake is much more than a summer lake destination.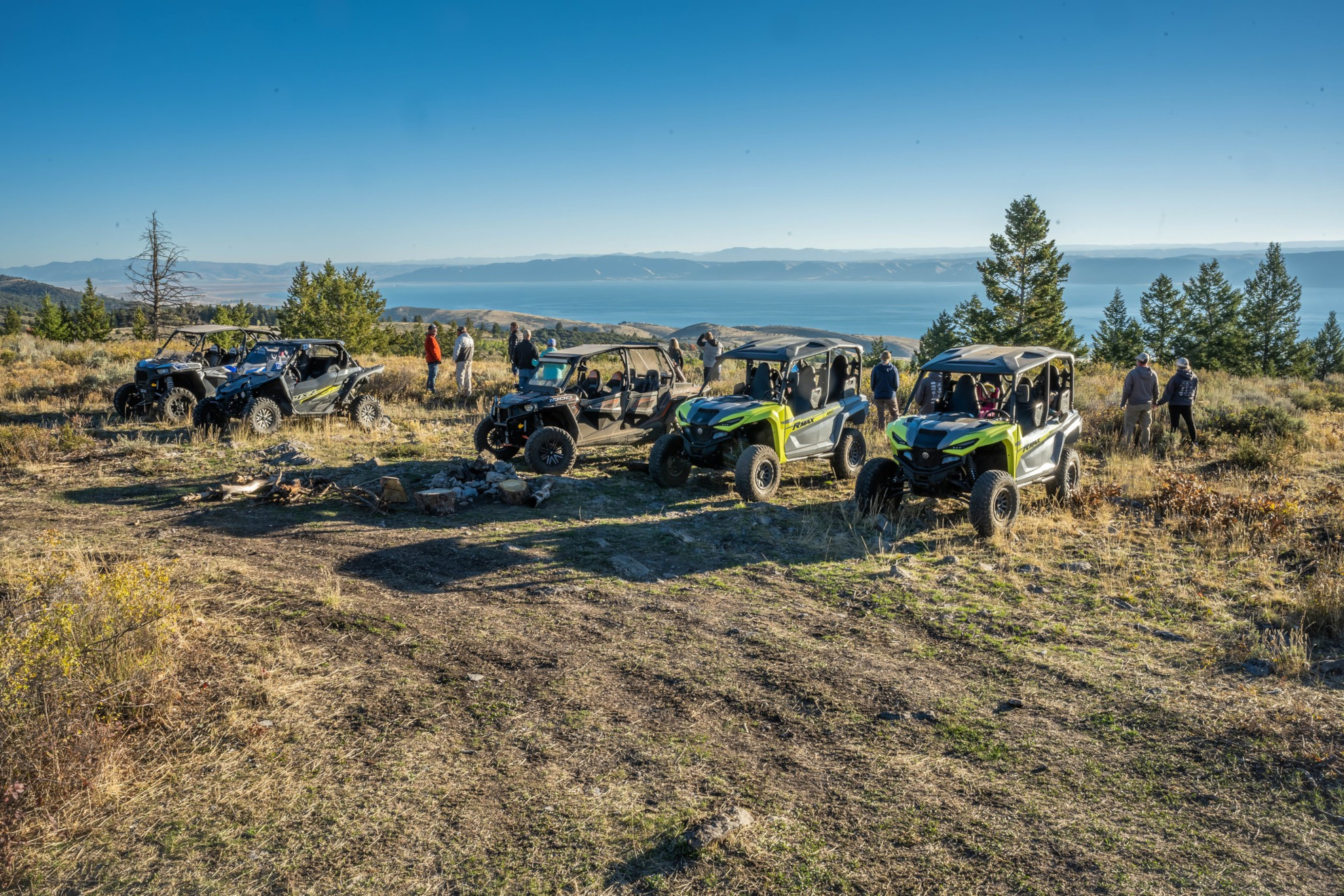 The Lake
Bear Lake is a 20-mile long and eight-mile-wide natural lake with beautiful, placid turquoise blue water and sandy beaches located in Rich County in the far northern tip of Utah approximately 40 miles northeast of Logan on Highway 89.
The lake straddles the Utah and Idaho border almost evenly split between the two states. It is the second largest freshwater lake in Utah after Utah Lake and has an average depth of 94 ft with the deepest section more than 200 ft deep. Lake temperatures range from 35-40 degrees in the winter to 68-72 in the summer.
Why is the Water Turquoise Blue?
From a little research we learned that large amounts of microscopic particles of white calcium carbonate suspended in the lake reflect the blue in the water giving Bear Lake its turquoise color. The vibrant waters have led some people to call it the "Caribbean of the Rockies."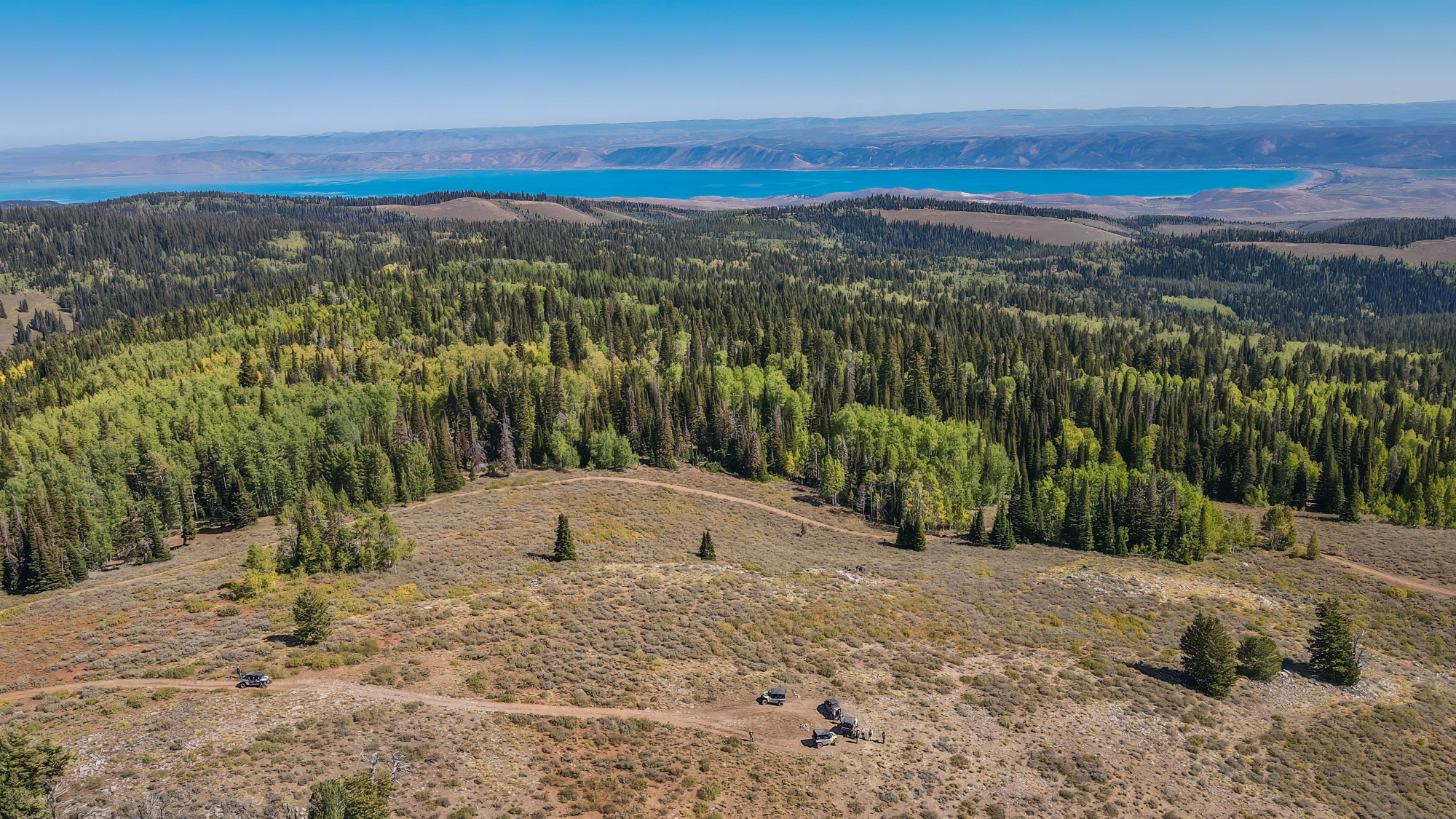 Bear Lake State Park
On the western shore of Bear Lake, just north of Garden City and about an hour from Logan, is Bear Lake State Park and Marina. Bear Lake's beauty and adventure makes it an ideal getaway for friends and family. It operates services including beaches and marina. The lake draws thousands to its shores each summer for the plethora of watersports activities including boating, jet-skiing, waterskiing, stand-up paddleboarding, kayaking, fishing, and camping but it's not a one-season destination; the other seasons open a world to additional opportunities for outdoor adventure.
Learn more about the services offered at Bear Lake State Park.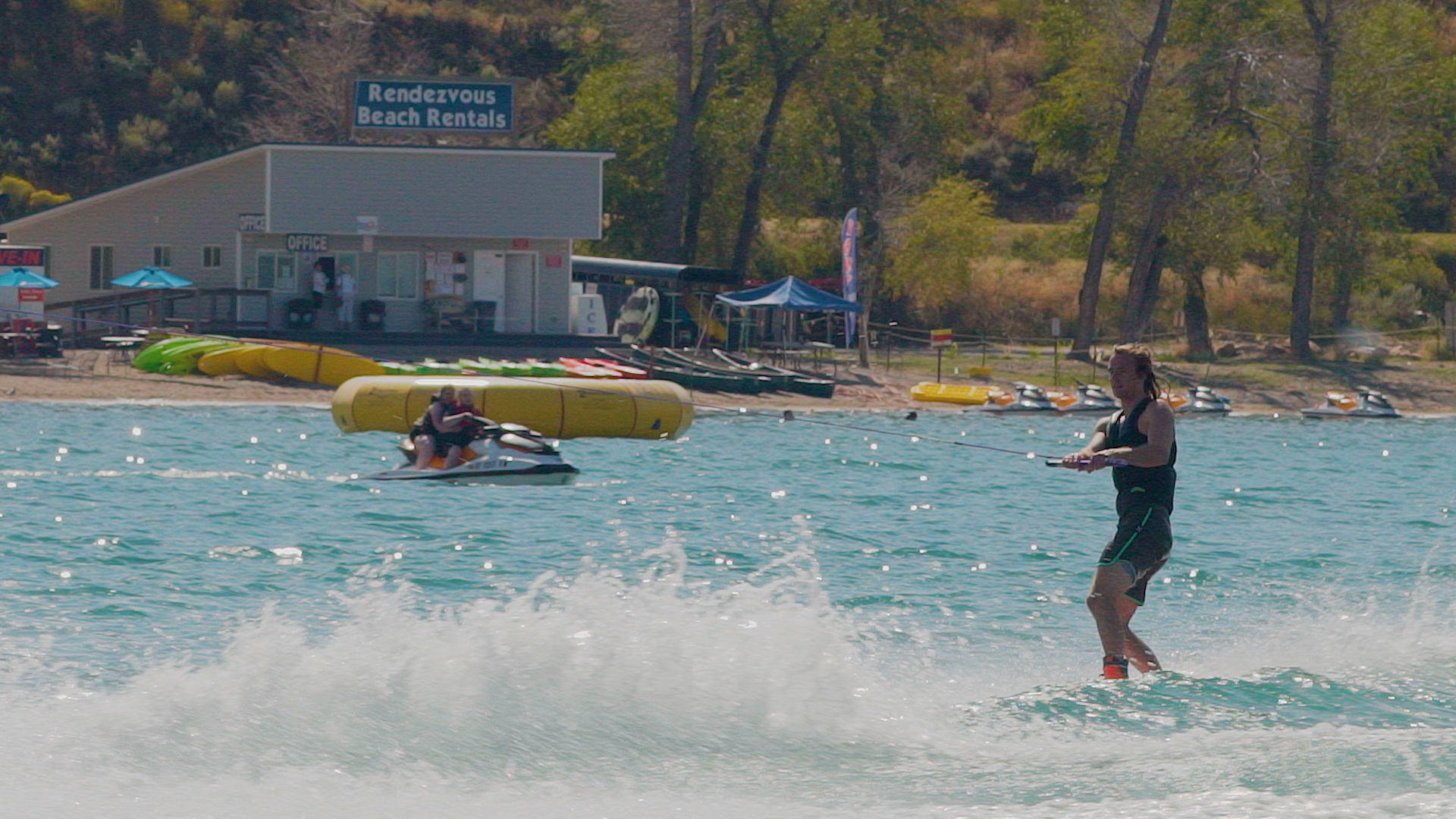 What's The Big Deal About Raspberries?
Bear Lake is not just a beautiful lake and popular recreation area, it's also home to famous raspberries, with raspberry shakes the star attraction. Every August the community holds a celebration for the harvest of the famous Bear Lake Raspberries with 3 days of fun and activities at the Bear Lake Raspberry Days festival. If you decide to visit you better add getting a raspberry shake to your things to do. There are several places in town that offer the famous shake, our go-to place is LaBeau's Drive-In.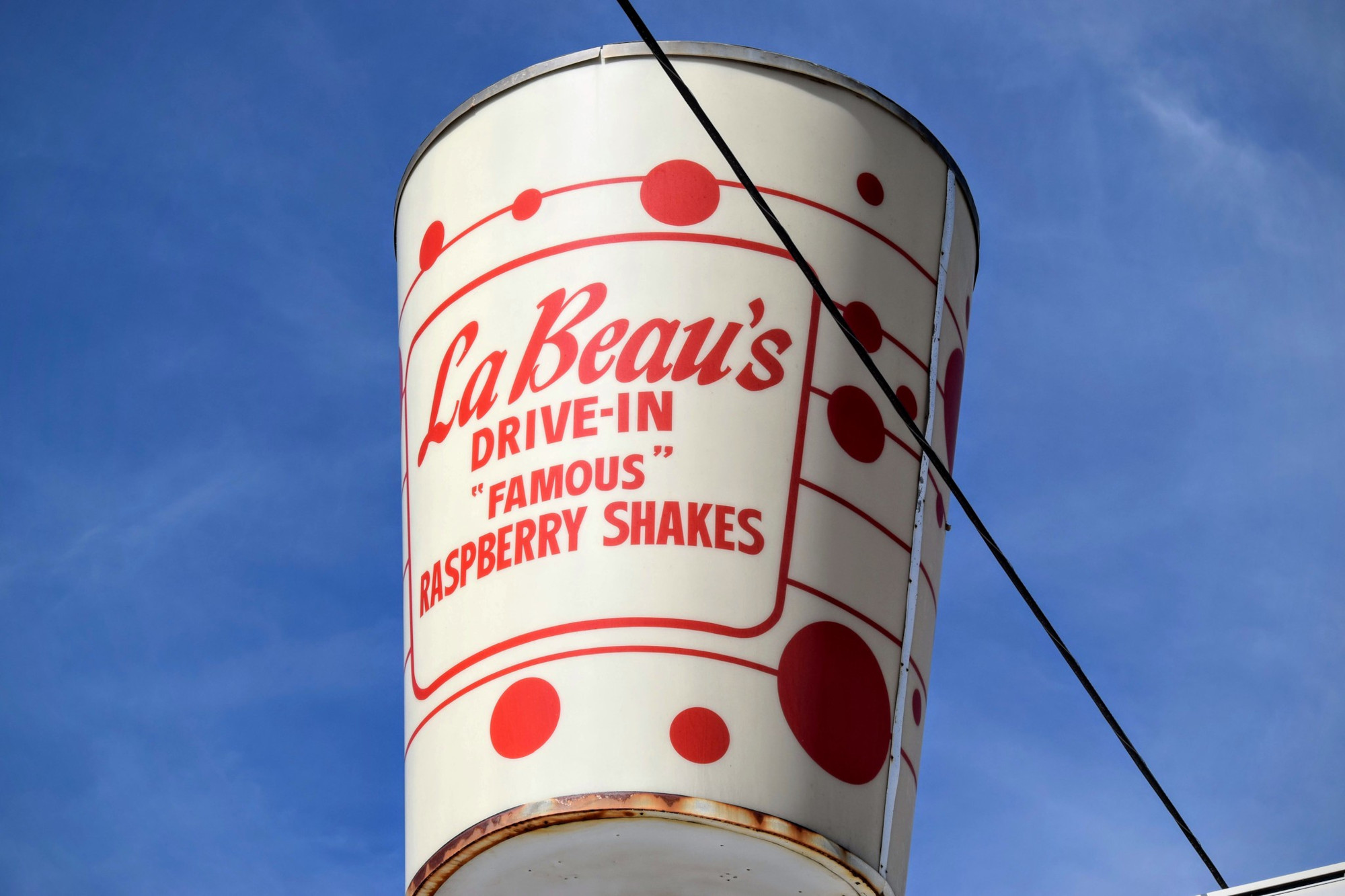 Trails, Trails, and More Trails
There are hundreds of miles of trails at Bear Lake and in the surrounding mountains. Trails range from OHV (Off Highway Vehicle) roads to single track. The best way to explore the area's  backcountry is by horseback, on mountain bike, hiking, or with off-road vehicles. We chose the latter to cover as much ground as possible in two days.
Off-Roading
Many of our adventures this year have been by UTV (Utility Terrain Vehicle Aka side by side) on OHV trails, which makes it much easier to reach places to photograph that are miles from paved and graded dirt roads. Traveling this way has made it possible for us to see historical sites and geologic wonders that we may not have been able to reach in the short amount of time we generally have on photography trips.
Much of the backcountry in this region is miles from pavement and not always accessible by passenger cars.
Two Days in the Backcountry
We had two days to spend exploring the off-road trails in the Wasatch-Cache National Forest in the mountains surrounding Bear Lake. The trails and roads cross a combination of Forest Service, state, BLM, and private lands. Garden City served as home base for our adventure as it does for most visitors coming to Bear Lake. UTVs and support was provided by Epic Recreation located in the middle of town on Highway 89.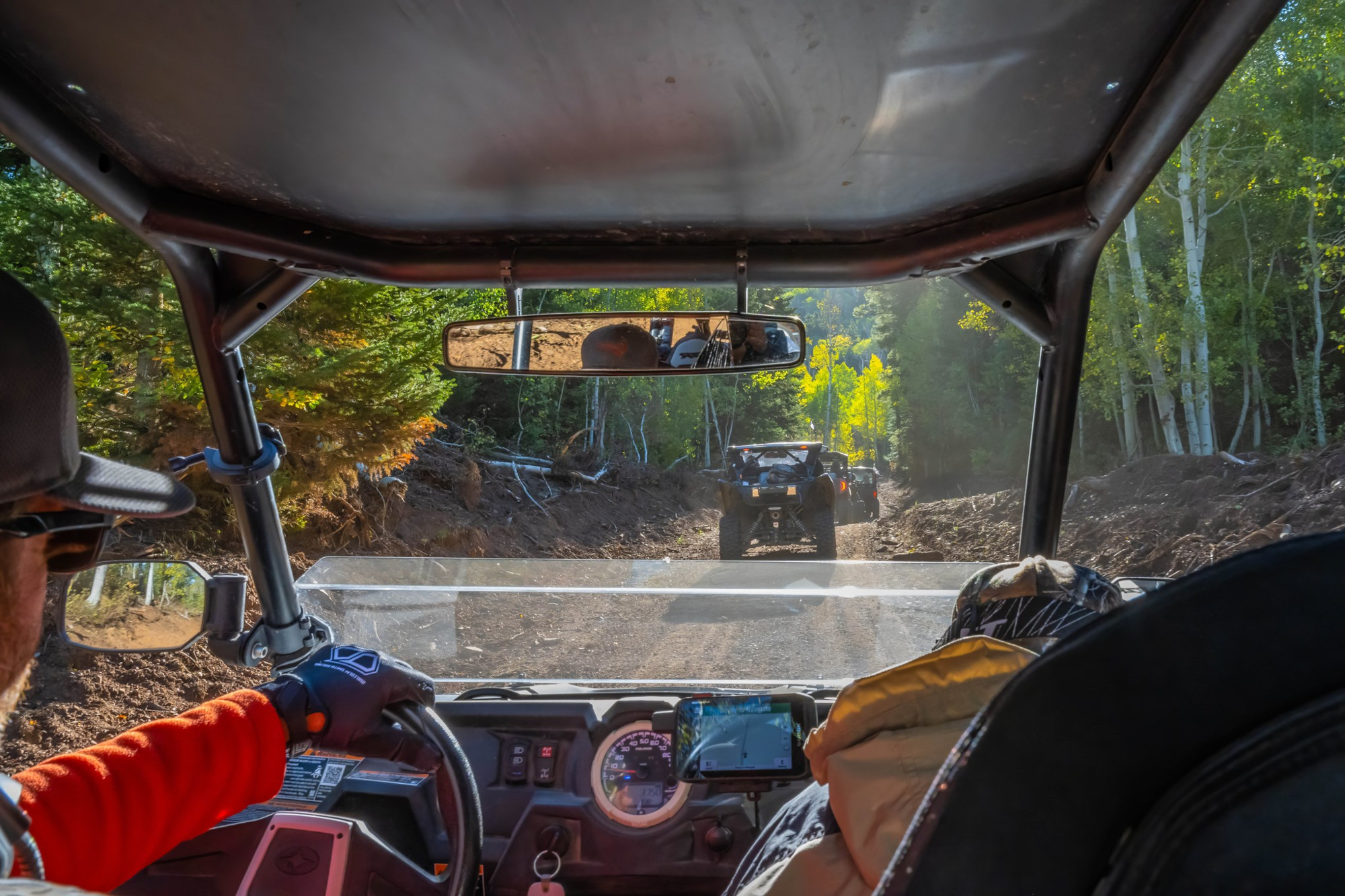 Both days started at Epic Recreation's office where we would meet other riders going out with us for the day. Epic Recreation owner, Mark Smoot shared guiding duties for the two days with other locals who know and ride the trails frequently.
The trails both days ranged from easy to moderate that most riders could negotiate without difficulty. Each day started out by riding through residential areas west of Garden City on graded dirt roads through the nearby foothills working our way to summits that offered panoramic views of the lake and surrounding landscape.
Peter Sinks Loop
The first day we rode the Peter Sinks Loop which led us through forest trails and open meadows to rocky overlooks of distant canyons, summits offering views of Bear Lake, a huge beaver dam complex and ending at the legendary Old Ephraim's grave, a 10 ft 1,100 lbs. grizzly bear.
The main attraction was the trails namesake, Peter Sinks, which is a natural sinkhole located at 8,100 feet in the Wasatch-Cache National Forest west of Garden City. This is one of the coldest places in the contiguous United States, year-round. A weather station is positioned here that's monitored by meteorologists in Salt Lake City. Don't be surprised if you hear this location mentioned on the news.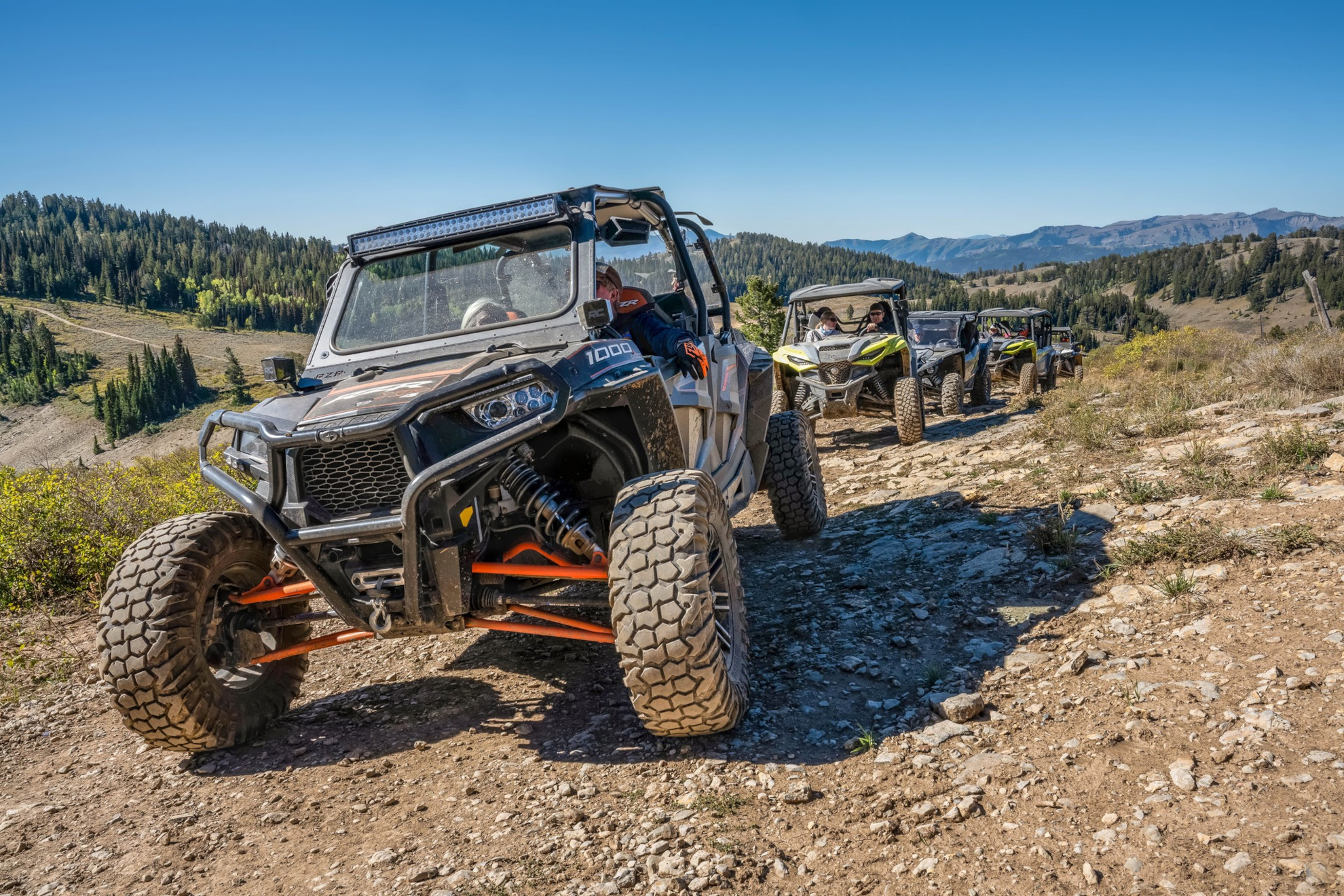 Day Two
Our destination on day two was Randolph Utah, 30 miles south of Garden City by car, much longer by trail. This was our planned lunch stop at the R Bakery, a relatively new restaurant in town. Randolph is a small town of less than 500 people on the far eastern edge of northern Utah. It often shows up on weather reports as another cold spot in Utah, but today it was beautiful.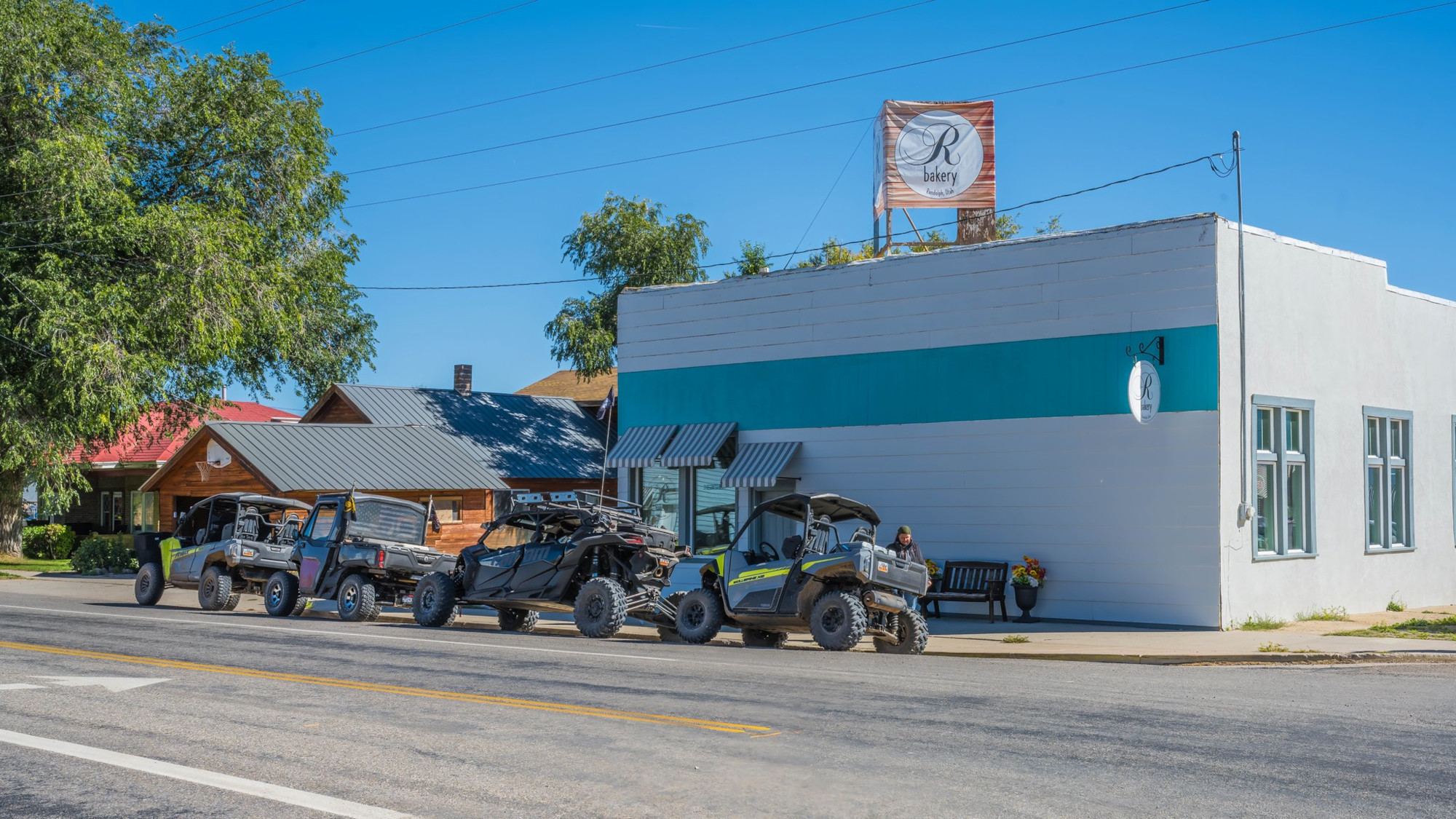 Out trip followed a series of routes again on mountainous trails through open fields and forests filled with colorful fall leaves. Today's trip displayed some of the best color we've seen this fall.
Our route, much like yesterday's took us to many overlooks offering spectacular panoramic views of the lake, surrounding mountains and canyons. Much of the route we followed was on narrow trails through beautiful stands of Aspen trees in full fall color, where campgrounds filled with hunters had set up for the general deer hunt. The backlit trees were brilliantly glowing, perfect for the purpose of our mission.
The light this morning was ideal for photography, which sidetracked us a bit as we spent longer than planned to take photos and flying a drone.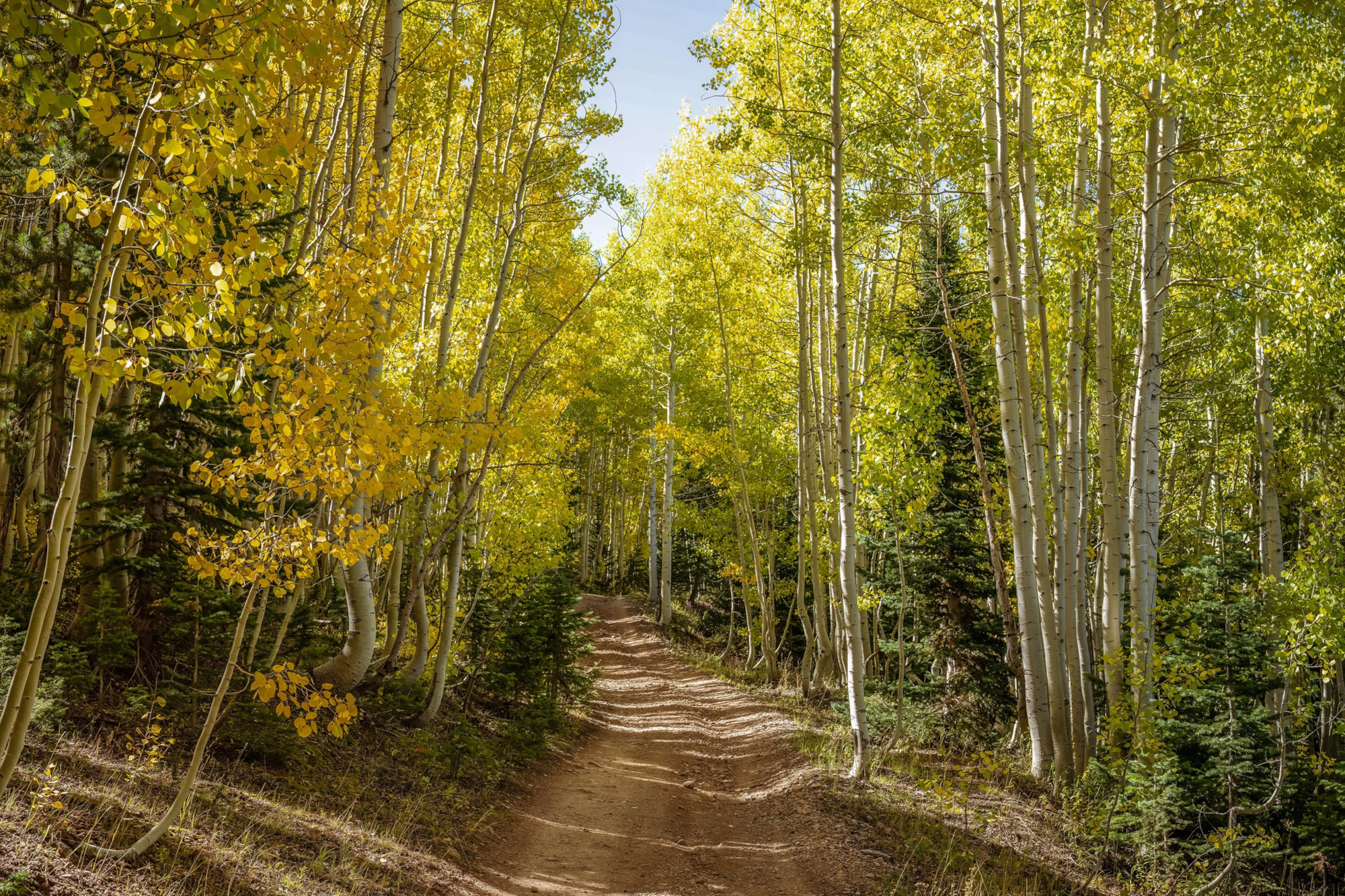 Basecamp For Bear Lake Adventure
The main hub for visitors is Garden City that sits at the bottom of Highway 89 on the west shore of the lake. Here you'll find many different styles of accommodations from vacation homes, campgrounds and RV parks to glamping resorts and hotels. Tourism is the main industry here, so you'll find most everything typically found at tourist destinations. There are recreation outfitters that offer rentals such as Epic Recreation. Restaurants of all types line the main route through town. Groceries and other services are also available. Ten miles south of Garden City is Lake Town where additional services can be found.
Final Thoughts
If you're looking for new places for outdoor adventure and recreation, you'll want to come to Bear Lake. There is no shortage of things to do! We sampled just a sliver of the many opportunities for adventure, it really is an outdoor playground for many interests and ages. As we've said before, additional trips will be required. Check out the links below to learn more about Bear Lake, things to do, places to stay, eat and more.
The best websites we've come across for travel information for Bear Lake is Bear Lake Idaho and Utah Vacation Guide and Ultimate Bear Lake Visitor's Guide.